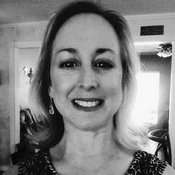 Dona Gavlick, M. Ed., LPC-Intern School Counselor
Hello, my name is Dona Gavlick, Wolfe City Middle and Elementary School Counselor. I have worked for the Wolfe City School District for the past several years, and enjoy helping students reach their full potentials. I am blessed to call rural Northeast Texas my home....it is such a great place to live, work, and raise your children! I hold a Texas teaching and counseling credential, and have been working in the field of education for the past 17 years. I received a Masters of Education in Counseling from Texas A&M Commerce in 2009.
I offer individual and group school counseling, and parent education and support. Some of my other duties include: District Homeless and Foster Care Liaison, M.A.R.K. Food coordinator, Clothes-4-Kids contact, and the Elementary RTI/At-Risk Coordinator. My office is located on the elementary campus next door to the nurse's station. I can be reached by phone at: (903) 496-7333 X125, or email at: gavlickd@wcisd.net. Students can also fill out the Request to See Counselor form located in Resources/Links if they are not in need of immediate assistance.
What is a School Counselor?
A school counselor is a certified, trained, and caring professional that assists students in acquiring the skills they need to develop their personal, social, and education goals.
What Services Can a School Counselor Provide?
I provide many services at school working with students, parents, and teachers. Some of these services include the following:
Classroom Guidance:
Preventive education directed at all students in the classroom through monthly character development education, based around the themes of kindness and compassion. Some of the other topics I cover during the school year are: Bucketfilling, Bullying, Online Safety, Career Education, Feelings, Acceptance, Responsibility, Friendship, Tobacco & Drug Prevention, and Making Healthy Choices.
Small Group Counseling:
Education and activities directed at small groups of students with similar needs and concerns. Small group counseling gives students the opportunity to share their feelings in a safe and caring environment and helps them to understand that they are not alone. A few of the groups I provide at school are:
Friendship: Students develop skills to enhance their relationships with peers.

Changing Families: Students experiencing separation or loss, learn healthy coping skills to deal with the grieving process (divorce, death, etc.)
Individual Counseling:
One-on-one counseling is intended to assist a student individually with a problem or concern. Individual school guidance counseling is always confidential and very effective in dealing with school related and/or minor personal issues. Please keep in mind that school counseling is short-term, lasting 8-10 sessions and meeting once weekly for approximately 30 minutes. If a parent feels that their child requires more in-depth counseling, a referral can be made to outside community agencies and resources.
Wolfe City Independent School District takes bullying seriously! You can report bullying anonymously using this button.