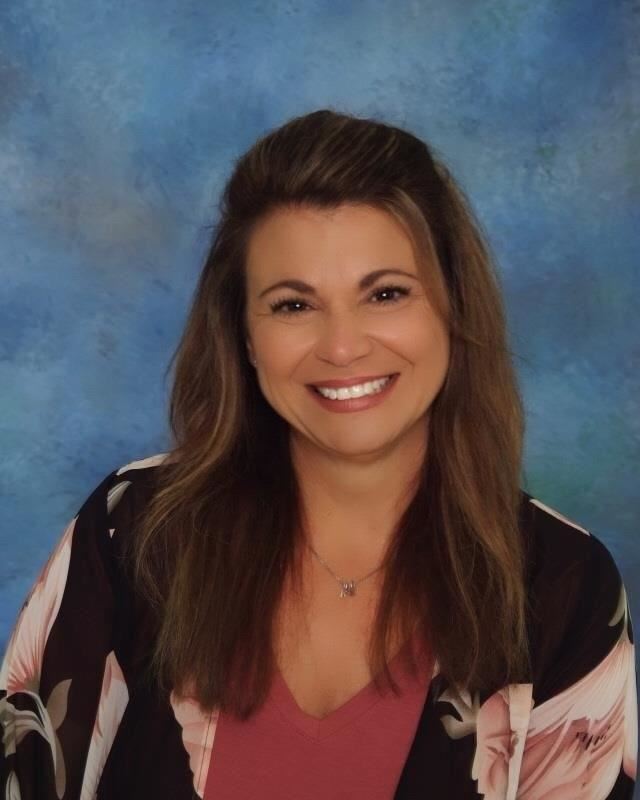 My name is Angi Anderson, and I am excited to be Wolfe City Elementary School's campus reading specialist. This is my 25th year in education, and I am certain that this will be one the most remarkable year to date.
I have a Bachelor of Science in Early Childhood Education from the University of North Texas and a Masters of Education in Curriculum and Instruction with an Emphasis in Literacy from the University of Texas at Arlington. In addition to being certified to teach all levels of elementary and early childhood education classes, I am also a certified Reading Specialist and Master Reading Teacher. I recently began the two year process of working towards becoming a Certified Academic Language Therapist (CALT) and Licensed Dyslexia Therapist (LDT). I am currently in the Advanced portion of the course and am excited that I will continue working with a few dyslexia intervention groups in addition to my regular schedule this year.
During my teaching career, I have found that every child has the ability to learn and be successful, and that it is my job to do my best every day to provide each student with their own individual avenue to find and retain that feeling of success. My goal is to help each and every child learn, not just for today, but to develop the desire to become a life-long learner.
My husband, Darren and I have two children. Our son, Kellan, graduated from Wolfe City High School in 2018 and is currently attending college in Kansas. Our daughter, Kendall, a recent WCHS gratuate will be attending Texas A&M in College Station this year.
In my spare time, I enjoy reading, cooking, and spending time outdoors. I am happy to be a part of the Wolfe City Elementary team and look forward to each day here. If you have any additional questions at any time during the year, please feel free to drop me a note, call or set up a conference.
Degrees and Certifications:
Education:
•B.S., Early Childhood Education, University of North Texas
•M.Ed., Curriculum and Instruction with an Emphasis in Literacy, University of Texas, Arlington

Educator Certifications:
•Elementary Self-Contained (PK-6)
•Elementary Early Childhood Education (PK-6)
•Reading Specialist (EC-12)
•Master Reading Teacher (EC-12)
•English as a Second Language Supplemental (EC-12)
About the Reading Support Lab
The Reading Support Lab:
Wolfe City ISD is committed to meeting the needs of children identified as needing educational assistance in reading based on the criteria the school has chosen. The Reading Support Program will provide your child with extra reading assistance beyond the regular class. Our program offers: smaller classes, a variety of teaching materials and methods, individualized programs based on diagnostic assessments, extra time to teach needed skills for success in school and on-going progress monitoring.
Parents are encouraged to communicate with the teacher regularly, supervise home reading, and serve as a role model showing support of their child's education.
Reading Support Goals & Objectives:
Kindergarten & 1st grade: The students will work to learn phonics and sight words, build comprehension, and gain the skills and confidence needed to learn to read independently.
2nd grade: Students will work to become fluent, independent readers. My goal is for your child to make noticeable gains in phonics, word-attack skills, fluency, and comprehension while developing confidence and a love of reading.
3rd grade: The students will work to develop the comprehension, fluency and long-word decoding skills needed to read longer passages of text with ease.
4-5th grade: The students will work to make substantial gains in comprehension, long-word decoding skills, fluency, and reading speed.
HOW YOU CAN HELP:
Make sure your child sees you reading. You are your child's first and most influential teacher. Choose a special time and place to read aloud to your child every day. Listen to your child read to you for at least 20 minutes every day. Make sure your child understands what is being read. Ask questions before, during and after reading to check comprehension and ability to retell what they have read.
Recommended Extension Links
Starfall
Starfall is a creative website designed to teach children to read. The interactive books available here have sound – so please turn your speakers on. Teacher may request free writing journals for classroom use that reinforce the sequential phonics lessons of each interactive book. Grades Pre-K-1
Book Adventure
Book Adventure is an interactive reading assessment, management and rewards program. And the NEW Book Adventure is much more than just our 16,000 book quizzes! Since not all students learn the same, Book Adventure strives to be inclusive of the different student learning styles and offers a variety of alternative assessment options for those students who might not be great test takers. This online program encourages, assesses and rewards independent reading.
Roy the Zebra
Roy the zebra is a free resource that's all about supporting emerging readers with their literacy skills, it's used at schools and at home.
Roy is aimed at 5 to 7 year-olds. It's often used as a tool to support readers who aren't progressing as expected - giving these readers an interesting and different resource builds their reading confidence and helps to establish an early 'love for reading'.
Open Library
This site is part of the nonprofit Internet Archive and houses a collection of more than one million books, with access to over 22,000 free online books for kids – classic and newer titles – for free.
It continually updates its collection of links to children's books online, plus other books, so you can rummage through the collection and find a few for your own reading pleasure.
Mrs. P's Magic Library
An award-winning FREE storybook destination. Classic children's stories brought to life by TV star Kathy Kinney as Mrs. P.