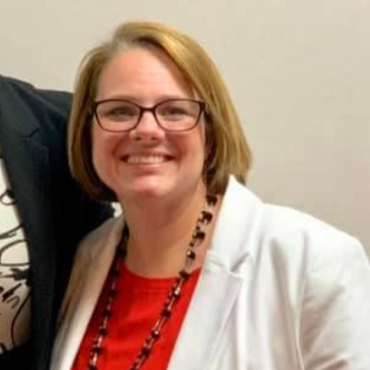 Email: callawayt@wcisd.net
Degrees and Certifications:
Bachelor's Degree in Interdisciplinary Studies - TAMU-C
Master's in School Counseling - Lamar University
Principal Certification Program - Lamar University
Good Day Friends,
This is my first year as Principal at Wolfe City Elementary School! In my 16 years in education, I have worked as a paraprofessional, teacher, school counselor, assistant principal, and now as a campus principal. My husband and I have been happily married for twenty-seven years and share three boys plus one, whom are all grown men in addition to two daughters-in-love. We have four (yes, four!) dogs that we spoil daily. We also have the most adorable granddaughter that anyone could ever ask for. To say that we are blessed would be an understatement!
Throughout my time in education, I have seen many trends come and go, but the one thing that has remained consistent is students. They are and will always be at the central focus of my career path and journey. For you seen, I believe that being an educator is a calling... a passion! It is something that I hope to inspire into future generations of educators.
Building strong relationships both in and out of the classroom is something that I fully believe in and hope to do in my role as principal. Flip Flippen stated, "If you have a child's heart, you have a child's mind." I know this to be true of students and of teachers as well. Relationships are the key component to building a culture of success that grows all individuals to their maximum potential.