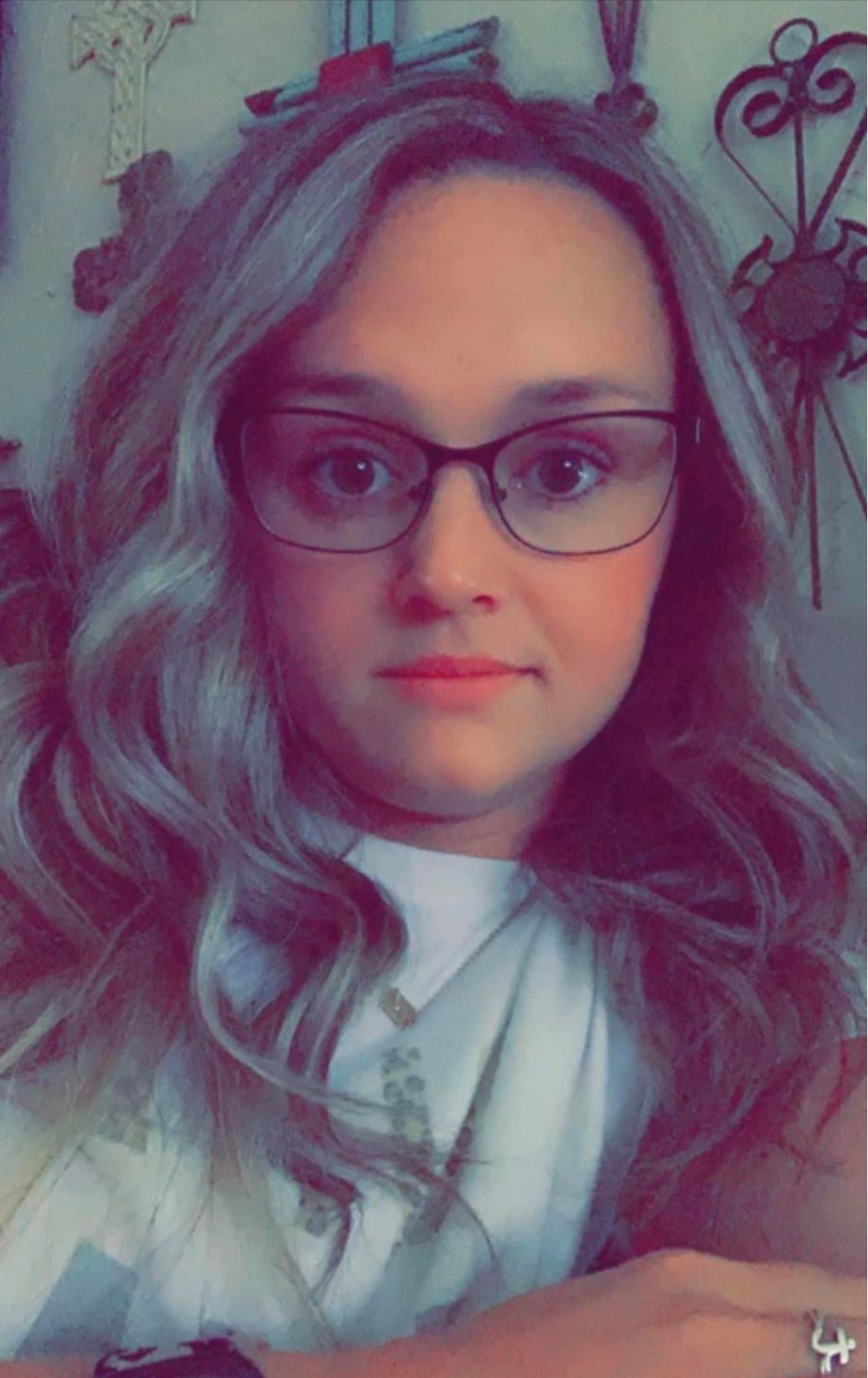 Hello,
2022-2023 school year will be my 3rd year in education. This is my second year teaching first grade. I am super excited and cant wait to see what the year has in store! :)
I graduated from Wolfe City in 2011. I have a beautiful daughter named Tinlee Rose, she will be two in December. Outside of teaching she is what my world revolves around!
Hobbies
I love spending time with my family, being outdoors (especially during the cooler days), hunting, fishing, but my favorite hobby of all is being a mom!
Mrs. Smith's Daily Schedule
| Time | Subjects/Activity |
| --- | --- |
| 7:50 | Attendance |
| 8:00-10:00 | Reading |
| 10:00-10:30 | Science |
| 10:30-11:30 | Specials |
| 11:30-12:00 | Lunch |
| 12:00-1:20 | Math |
| 1:20-2:20 | Intervention |
| 2:20:2:50 | Social Studies |
| 2:50-3:20 | Recess |
| 3:20-3:25 | Wrap Up/ Pack Up |
1st Grade English Language Arts
1st Nine Weeks
Unit 1: Exchanging Ideas and Messages
Unit 2: Readers Read for a Purpose
2nd Nine Weeks
Unit 02: Readers Read for a Purpose (continued)
Unit 03: Developing Readers and Writers Through Literary Works
3rd Nine Weeks
Unit 04: Developing Readers and Writers Using Informational Text
Unit 05A: Media Mania
4th Nine Weeks
Unit 05B: Research – Making a Plan
Unit 06A: All About Literacy
Unit 06B: Making Connections
1st Grade Math
1st Nine Weeks
Unit 01: Numeracy Using Data Analysis
Unit 02: Addition and Subtraction up to 10
Unit 03: Time to the Hour
Unit 04: Foundations of Numbers up to 20
2nd Nine Weeks
Unit 05: Addition and Subtraction up to 20
Unit 06: Foundations of Numbers up to 99
Unit 07: Number Relationships up to 99
3rd Nine Weeks
Unit 08: Foundations of Numbers up to 120
Unit 09: Number Relationships up to 120 and Coins
Unit 10: Operations Using Data Representations
Unit 11: Two-Dimensional Figures
Unit 12: Fractions and Time to the Half Hour
4th Nine Weeks
Unit 12: Fractions and Time to the Half Hour (continued)
Unit 13: Three-Dimensional Figures
Unit 14: Linear Measurement
Unit 15: Operation Connections
Unit 16: Personal Financial Literacy
1st Grade Science
1st Nine Weeks
Introduction: Working Like a Scientist
Unit 01: Investigating Properties of Objects
Unit 02: Investigating Energy
2nd Nine Weeks
Unit 03: Investigating How Objects Move
Unit 04: Investigating Rocks, Soil, and Water
3rd Nine Weeks
Unit 05: Investigating Objects in the Sky
Unit 06: Investigating Weather and Seasons
Unit 07: Investigating Organisms and Environments
4th Nine Weeks
Unit 07: Investigating Organisms and Environments (continued)
Unit 08: Investigating Physical Characteristics of Organisms
Unit 09: Investigating Life Cycles
1st Grade Social Studies
1st Nine Weeks
Unit 01: Creating Order
Unit 02: Exemplifying Good Citizenship
2nd Nine Weeks
Unit 02: Exemplifying Good Citizenship (continued)
Unit 03: Exploring Places
3rd Nine Weeks
Unit 04: Studying the Past
Unit 05: Remembering Traditions
4th Nine Weeks
Unit 05: Remembering Traditions (continued)
Unit 06: Making Economic Decisions