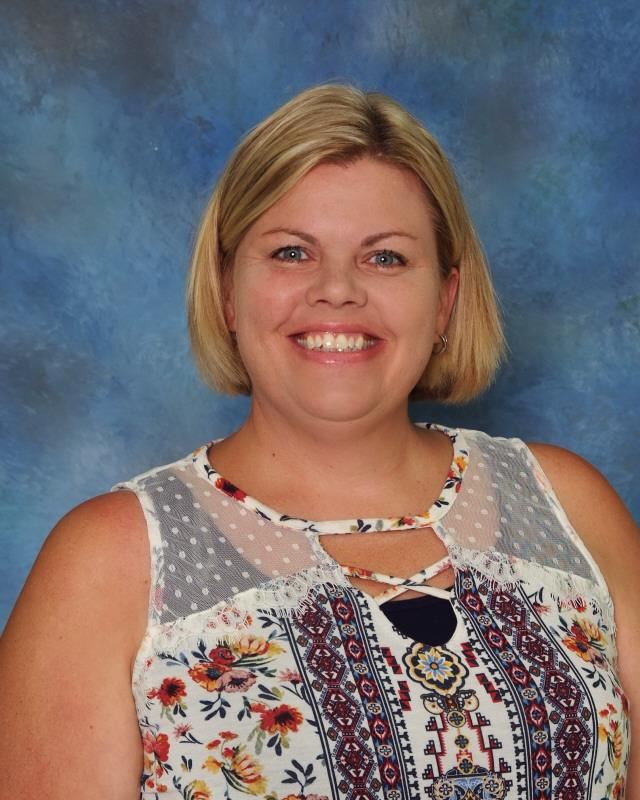 Mrs. Crump has a Bachelor of Science in Interdisciplinary Studies with a specialization in Early Childhood Education. She graduated from Texas A&M-Commerce in May 2002 and started teaching in August of 2002.
Mrs. Crump has been married to her husband, Timmy, for 16 years. She has two children, Ashton is 15 and Riley is 11. Ashton is a Sophomore at Wolfe City High School and Riley is a fifth grader at Wolfe City Elementary. This is her eighteenth year to teach. She has taught Kindergarten, First, Second, Third, Fourth, Fifth, and Sixth grades. She has been employed by WCISD for 13 years.
Degrees and Certifications:
BSIS in Elementary Education PK-6
Certifications: ESL, Early Childhood Education
| | | | | | | | | | | | | |
| --- | --- | --- | --- | --- | --- | --- | --- | --- | --- | --- | --- | --- |
| | | | | | | | | | | | | |
| | Put up backpacks, get started on morning work, restroom if needed. | Morning Work, lunch count, attendance | | | | | Lunch (allow restroom before) | | Intervention/Small Groups | | | |
Learning Ally
Today more than 30 million students struggle to read.
Learning Ally is a leading nonprofit education solutions organization that transforms the lives of struggling learners by delivering proven solutions that help students reach their potential.
Parents, click this link for more information
Learning Ally Parent Information Page
Once your child is approved through the Dyslexia Coordinator please use this link to enroll your child in the program.
Learning Ally Student App Connection
Definitions and Characteristics of Dyslexia
The student who struggles with reading and spelling often puzzles teachers and parents. The student displays ability to learn in the absence of print and receives the same classroom instruction that benefits most children; however, the student continues to struggle with some of all of the many facets of reading and spelling. This student may be a student with dyslexia.
Texas Education Code (TEC) §38.003 defines dyslexia in the following way:
"Dyslexia " means a disorder of constitutional origin manifested by a difficulty in learning to read, write, or spell, despite conventional instruction, adequate intelligence, and socio-cultural opportunity.

"Related disorders" include disorders similar to or related to dyslexia such as developmental auditory imperceptions, dysphasia, specific developmental dyslexia, developmental dysgraphia, and developmental spelling disability.

http://www.statutes.legis.state.tx.us/Docs/ED/htm/ED.38.htm#38.003

"Although dyslexia affects individuals over the life span…reading skills can be increased with the right early intervention and prevention programs."

---Birsh, 2011

An awareness of the sounds of the language, letter/sound associations, vocabulary, and strategies for understanding the written language through direct, explicit, and systematic instruction are the foundational building blocks needed in a curriculum used for dyslexia intervention. Take Flight is a curriculum developed by Texas Scottish Rite Hospital for use in dyslexia therapy situations. It includes guided, repeated practice which enables the child to apply what has been learned efficiently. This intensity is what distinguishes a dyslexia intervention from regular reading instruction.
Dyslexia Websites:
dyslexia.yale.edu- The website contains helpful information on dyslexia, resources, strategies, research and science and much more.
www.interdys.org -The website for the International Dyslexia Association.
www.tea.state.tx.us -This is the website for Texas Education Agency. If you type "dyslexia" in the search bar, it will pull up the state dyslexia handbook.
www.region10.org Education Service Center for school districts in Region 10 of Texas. If you type "dyslexia" in the search bar, it will take you to information and resources provided through the Region 10 website.