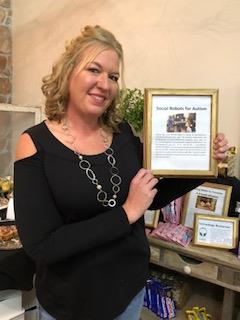 I have lived in Wolfe City, Tx. for over 39 years. I was born and raised in Wolfe City by my parents, Sondra and David Northcutt. I have 2 sibilings, Mark and Nathan Northcutt and one sister-in-law, Amber Northcutt. My brothers, Amber and I attended Wolfe City School Kindergarten through 12th grade. We all graduated from Wolfe City High School. After High School, I followed in my mother, brother and sister-in-laws foot steps and went on to graduate from Texas A&M Commerce with my bachelors degree. I have always had a passion for teaching. I have been working in school systems since I was 16 years old. I take pride in working with students with special needs. I was hired on at Wolfe City Elementary as a Paraprofessional when I was 17. I went to high school for half the day and worked at the Elementary in the Life Skills Classroom for the second half of the day. As time went on, I eventually started college full time but contiuned to keep my foot in the door of WCISD by substituting when I was able between my college classes. Once I had graduated college, there was not any teaching postions availbe at Wolfe City , therefore I ventured off to Greenville where I taught second grade and pre-k over a 2 year period. I then moved on in my teaching career to Quinlan where I taught Life Skills for a 2 year span. In 2016, there was an opening at Wolfe City for a Life Skills Teacher Position. I was hired on at that time. It feels great to be back home! I love my community, my school and will continue to raise my own child here in Wolfe City. I currently teach Life Skills Elementary and Middle School ages. I am the Certifed Special Olympics Head of Delogation for the entire District.
Degrees and Certifications:
Bachelors Degree
Generalist EC-6 Cert
All Level Sped Cert
CPI Cert
CPR Cert
Special Olympics Coach Cert for Bowling, Basketball and Track/Field
| | | | | | | | | |
| --- | --- | --- | --- | --- | --- | --- | --- | --- |
| | | | | | | | | |
| | | | | | | | | |
| | | | | | | | | Special Olympics Skill Practice |
We use a specialized curriculum that alligns with TEKS. This curriculum is centered for students with cognative disabillities and special needs. I have used this program since 2014. I love how specific it is and breaks down grade level TEKS to a functional grade level.
https://docs.google.com/document/d/1SYL5pv8r806F9BtvCav8rWgCJfW4crDJxqMXHz6A5cA/edit