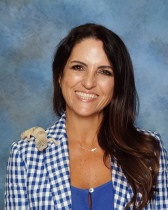 My name is Lisa Tisdale and I am in my 7th year of teaching and coaching for Wolfe City ISD. I teach 7th and 8th Grade Technology Applications and am the Girls Athletic Coordinator , girls Head Track Coach and MS girls volleyball coach. I have been married to my childhood sweetheart John, for 26 years and have three boys: Zachary 20, Joshua 18, and Jarrett 16. Zach attends and plays football at Southern Nazarene University in Bethany, Ok. Joshua is attending fire school, and Jarrett is a 10th grader at WCHS. In my free time, I enjoy spending time with friends and family, watching my sons compete in sports, painting inspiring murals around the schools, and a small photography business focusing on families and seniors.
We are truly living in unprecedented times, but middle school students haven't changed. I am excited to dive in to this year with your child and am available for questions or concerns @ tisdalel@wcisd.net or (903) 496-7333.
Degrees and Certifications:
B.A. in Psychology with a minor in Sociology
All Students need digital citizenship skills to participate fully in their communities and make smart choices online and in life. We will unpack what it means to be a good digital citizen and understand our impact (digital footprint), media balance, cyberbullying, online privacy, news and media literacy (Fake News) and more! We will practice and perfect keyboarding skills. We will learn and practice using Google skills in Google Docs, Slides, and Sheets. We will learn and practice Microsoft skills in Word, Excel, and Powerpoint. We will learn basic photography skills and practice this art. We will learn about search engines, operating systems, and all parts of computers, as well as the history of computers. We will learn about copyright laws and intellectual property. We will research and explore careers in every field of study. We will be creative and above all, we will practice being kind to each other every day!
Many resources are utilized in this dynamic interactive class including: commonsensemedia.org, edynamic.com, Business Information Management, CyberCivics and more!
During School Pack Time and at lunch by appointment.