Email: chamiokk@wcisd.net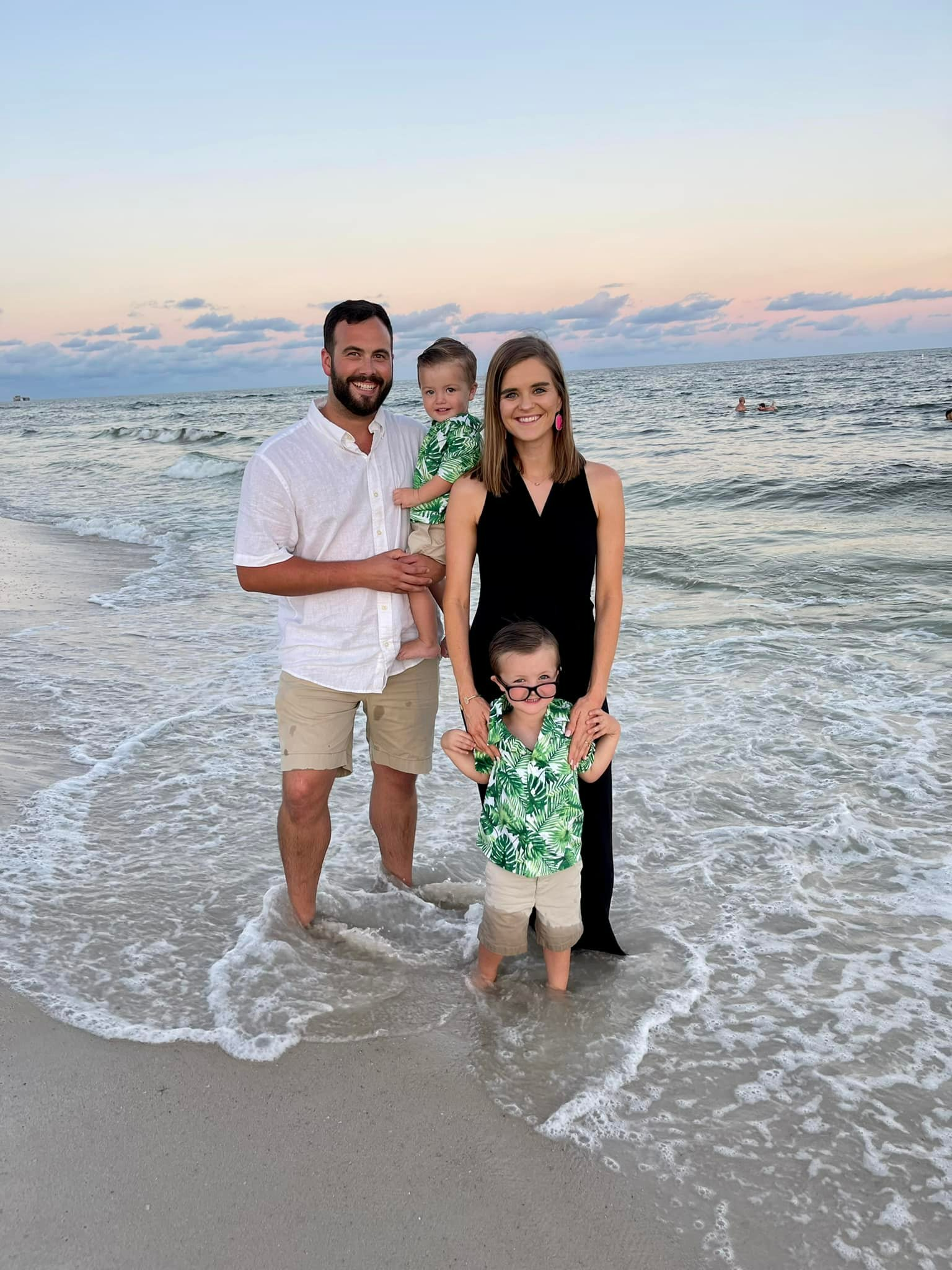 I teach English l, Principles of Education, and Debate. I am so excited to be starting my second year teaching at Wolfe City High School.
I love to talk to students about how stories – plays, poems, books – are shaping their lives and teaching them new ideas. I love being a teacher. The greatest award is seeing students light up when they realize that they can do something that they thought was impossible.
I graduated from Texas Tech with a bachelors in English. While there, I was a member of the debate team, serving as the president for two years. I have over 15 years of experience in Speech and Debate. I am so excited to have the opportunity to pilot the Speech and Debate program here at WCHS. Speech and debate provides students an opportunity to develop skills in research, critical thinking, organization, persuasion and communication.
I am married to my college sweetheart, Stephen and together we have two kids Wyatt (3.5) and Jay Lewis (2). Before becoming a teacher I worked as a marketing coordinator for six years in the real estate industry. I am currently training for a half marathon and studying for the LSATs with the goal of going to law schoo and becoming a lawyerl. My favorite hobbies are working out and reading.
This is going to be an AWESOME year! Please do not hesitate to reach out if you have any questions or concerns.
| Period | Time | Subject |
| --- | --- | --- |
| 1st Period | 8:00 - 8:47 | English l |
| 2nd Period | 8:50 - 9:37 | Conference |
| 3rd Period | 9:45 - 10:05 | Advisory |
| 4th Period | 10:08- 10:55 | PRINEDTR |
| =5th Period | 10:58 - 11:45 | Debate l |
| 6th Period (A) | 11:48 - 12:35 | English l H |
| 6th Period (B) | 12:18 - 1:05 | English l H |
| 7th Period | 1:08 - 1:55 | English l |
| 8th Period | 1:58 - 2:45 | English l |
| 9th Period | 2:48 - 3:35 | English l H |
English 1
1st Nine Weeks
Unit 01: Beginning the Journey with Fiction and Literary Nonfiction
Unit 02A: Continuing the Journey Through Poetry
2nd Nine Weeks
Unit 02B: Moving Forward with Drama
Unit 03: Using Informational Text
3rd Nine Weeks
Unit 04: Intentional Persuasion
Unit 05A: Genre Connections
4th Nine Weeks
Unit 05B: College and Career Literacy
Unit 06: Inquiring Minds
English 4
1st Nine Weeks
Unit 01: Exploring British Literature
Unit 02A: Evaluating Poetry Across Time
2nd Nine Weeks
Unit 02B: Evaluating Drama Across Time
Unit 03: Analyzing Techniques in Literary Nonfiction
3rd Nine Weeks
Unit 04: Synthesizing Informational Text
Unit 05: Inquiry and Synthesis Through Research
4th Nine Weeks
Unit 05: Inquiry and Synthesis Through Research
Unit 06: Evaluating Merits of Argument
Mornings
Monday through Friday 7:30 -7:55
After School
Monday through Thursday by appointment