This Week in Wolfe City Athletics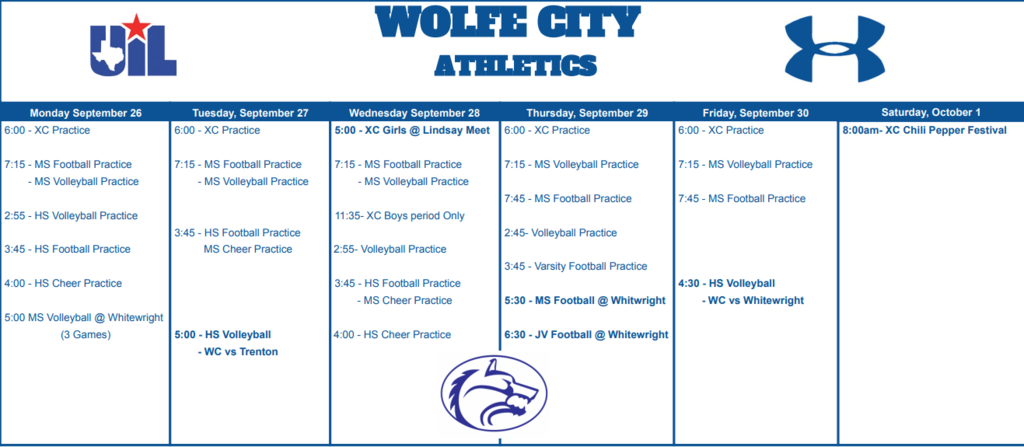 See you at the flag pole at 7pm Bleacher Creatures!
Food Truck Friday!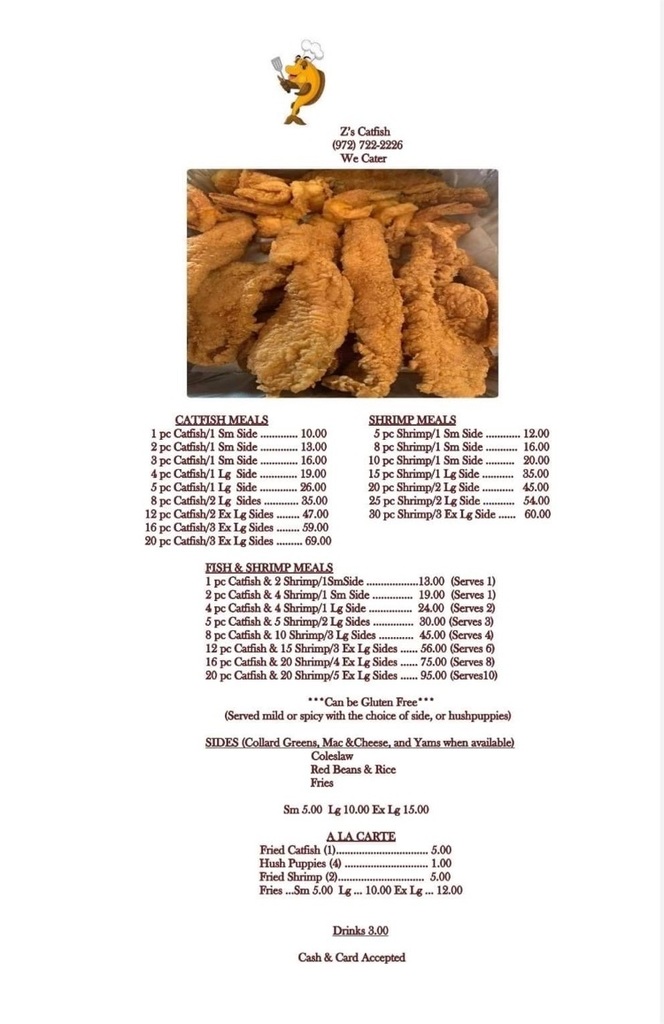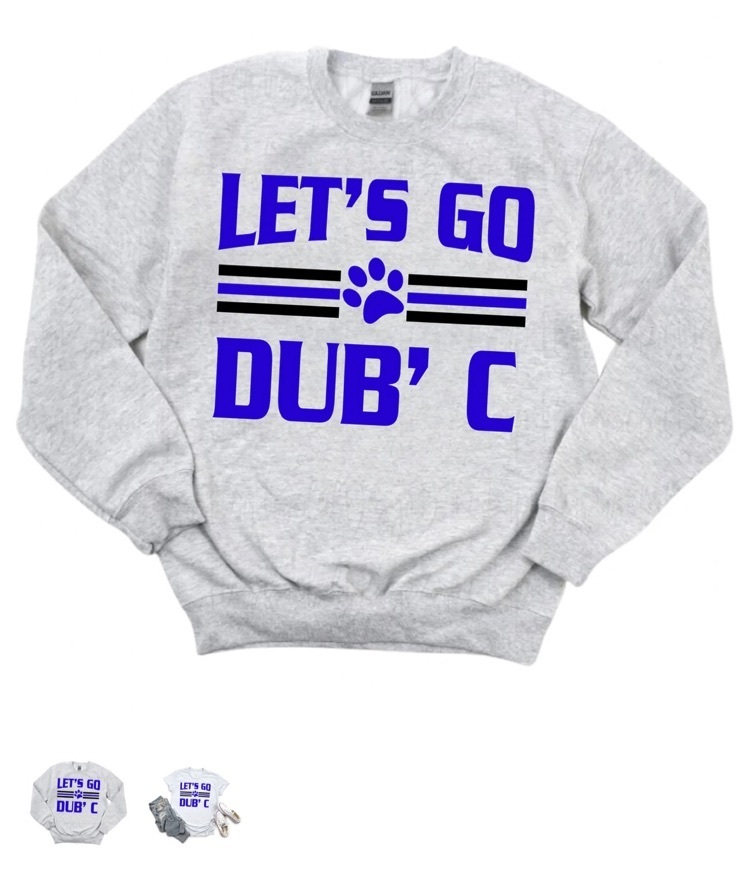 Construction update on baseball field: Irrigation and sub-surface drainage installed. Sod being installed this week.


https://specialtsprinting.com/wc-pinkout
Use the link to order your PinkOut shirt for 2022! The deadline is Thursday, September 29, at 3:00 p.m. Student Council donates 100% of the proceeds to the Hunt Regional Healthcare Foundation "Bras for the Cause" campaign.

Wolfe City FFA would like to thank the community for their support last year at our annual Booster Club Auction, many of our members donated to the Give a Gift of Blue Program. This program provides FFA jackets. This year we purchased 18 jackets for our freshman students.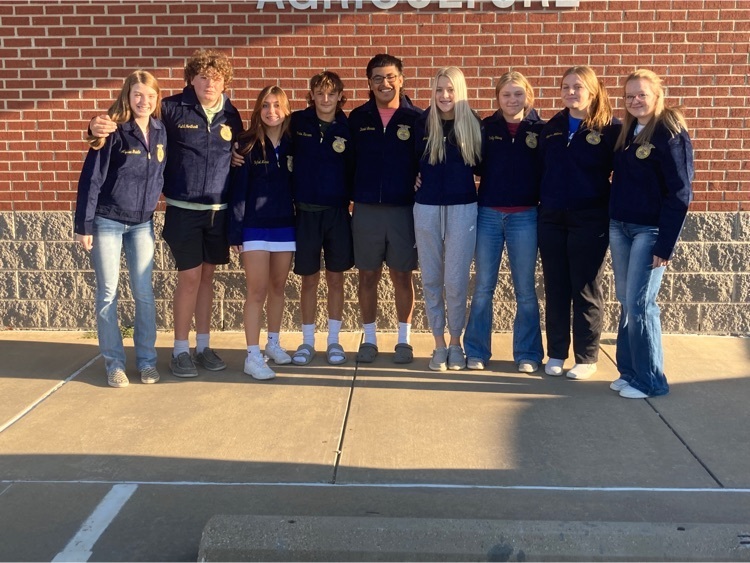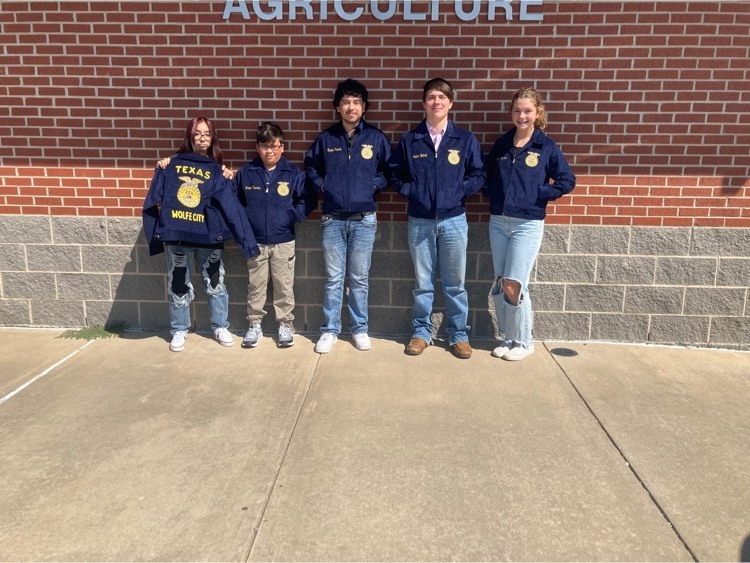 Community Training: "Stop the Bleed" October 5th from 6:30-7:30pm in the Sidney Wasson Center. All community is welcome to attend this free training. • HB 496 requires us to OFFER instruction to student in grades 7-12. It does not REQUIRE students to receive the instruction.

🏈 WCMS Pep Rally Schedule 📣

This Week in Wolfe City Athletics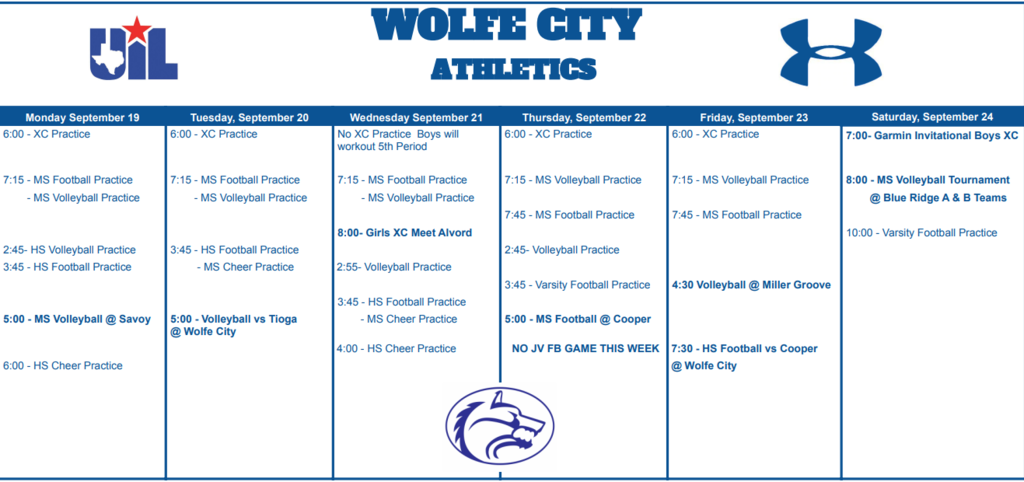 For tonight's game, WCISD will come down School St. to park in their south lot behind the 2 story MS(old ES) to park behind the school & walk up the covered walkway. BRISD will have signage and will direct traffic. *It is their homecoming + vball game. Parking will be tight.

Mrs Davis' math classes spent time outside collecting jump rope data to find the Mean Absolute Deviation.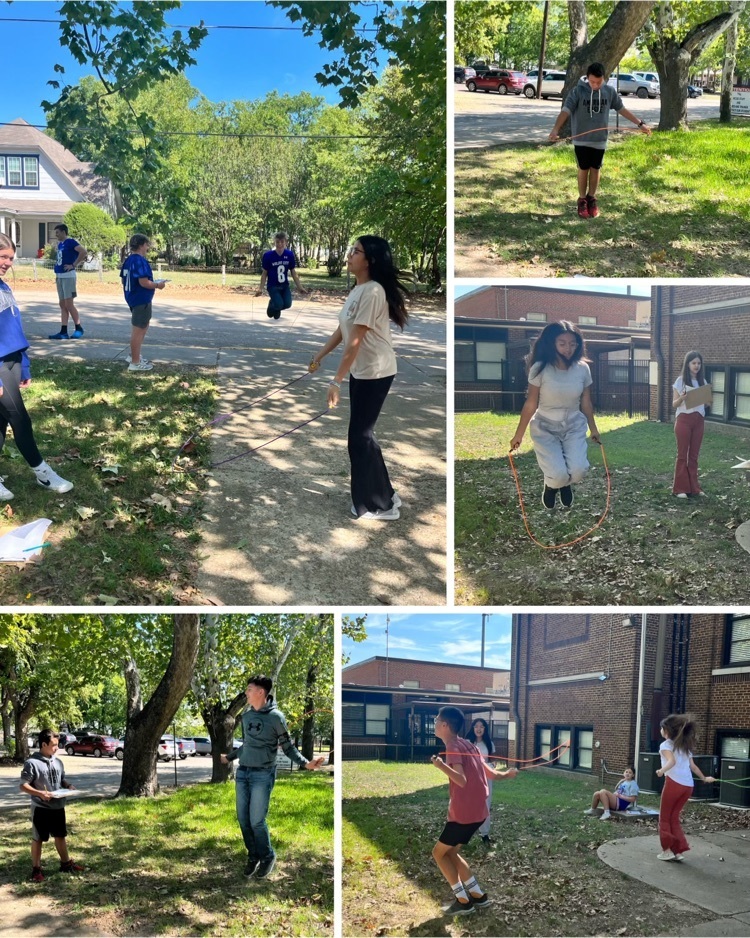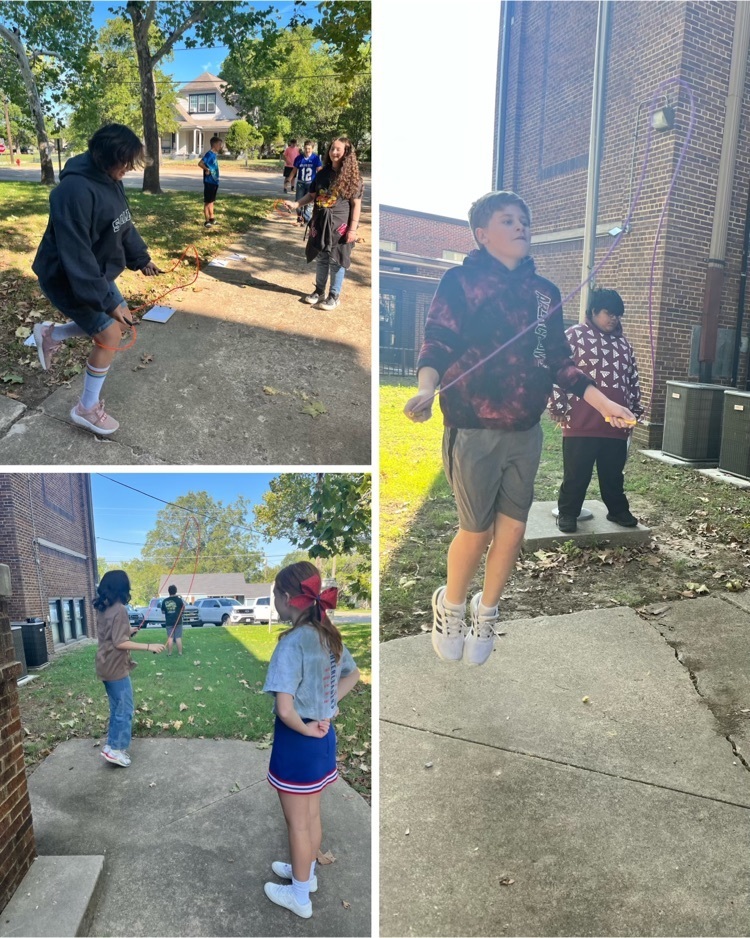 Mrs. Malone's 8th grade Reading class just finished a class book "The Outsiders". Students dressed as characters from the book today. #wcisd #wecare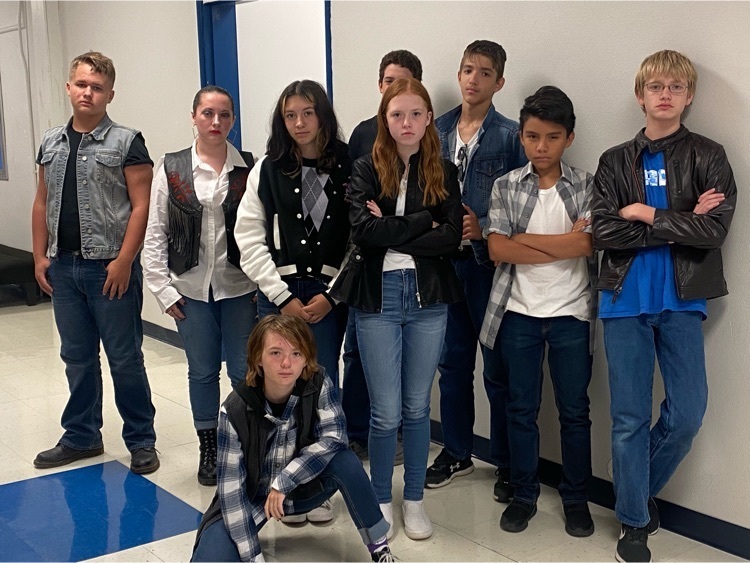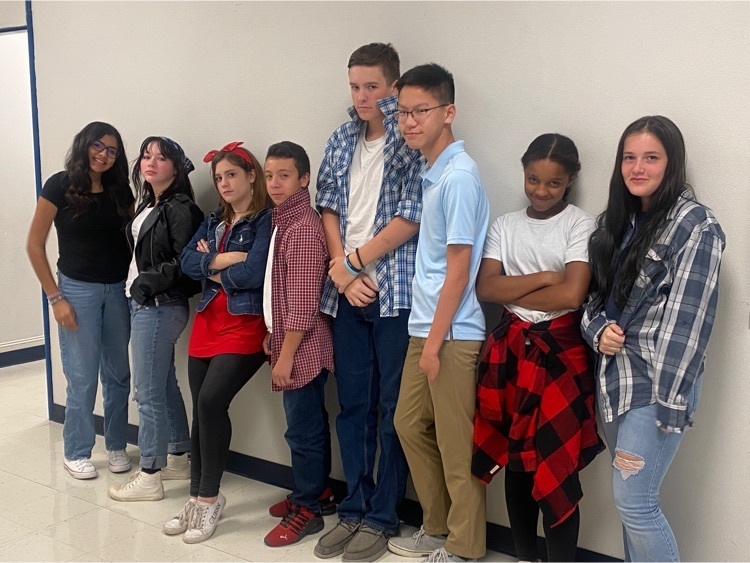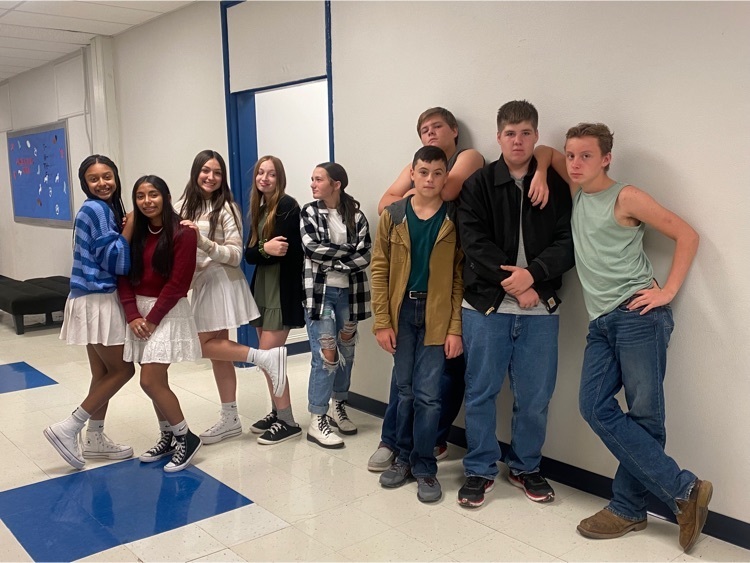 At the FFA Four States Show, Caigen Allen won Reserve Breed Champion.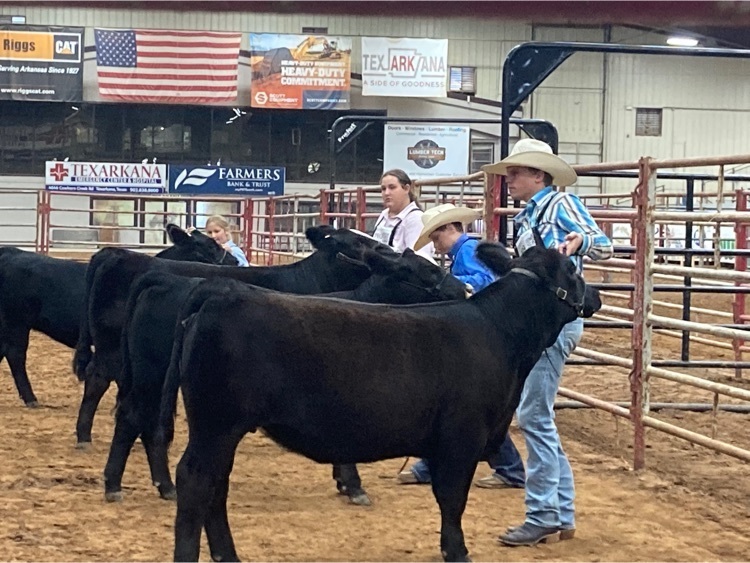 Wolfe City FFA took 7 heifers to the Four States Show and all 7 heifers received 1st in their class.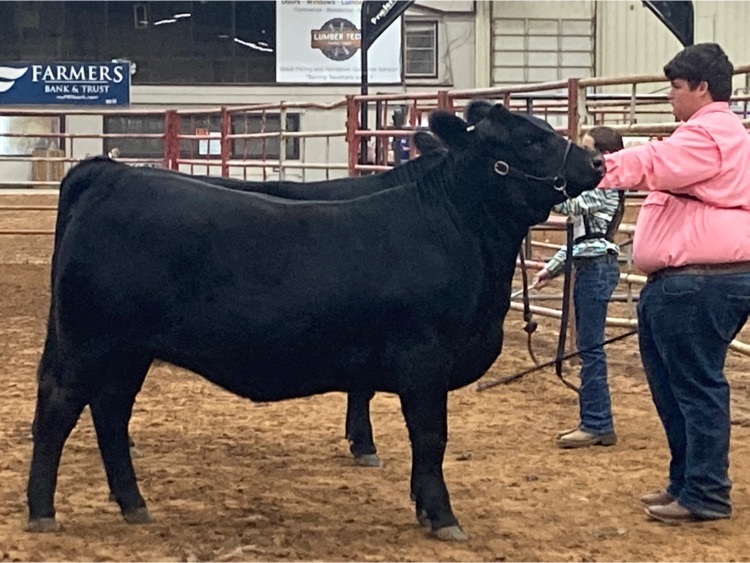 Thank you Christine Taylor and Wolfe City Grocery for donating bottled water to WCMS/WCES during this Water Restriction!!! We appreciate you.
https://www.facebook.com/WCGrocery
#WCISD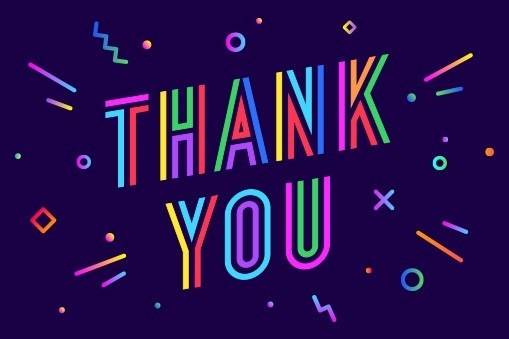 The time for tonight's jv volleyball game vs Rivercrest at Rivercrest has moved up to 4:30, followed by varsity.

Congratulations to WCMS September Teacher of the Month: Blake Winslow!!