Wolfe city FFA Wednesday took 13 freshman to Greenhand camp. Students participated in leadership activities. Thursday the Wolfe City Ag department took 7 students to the CAT facility in Amarillo to train for their industry certification on big wheel loaders and skid steers.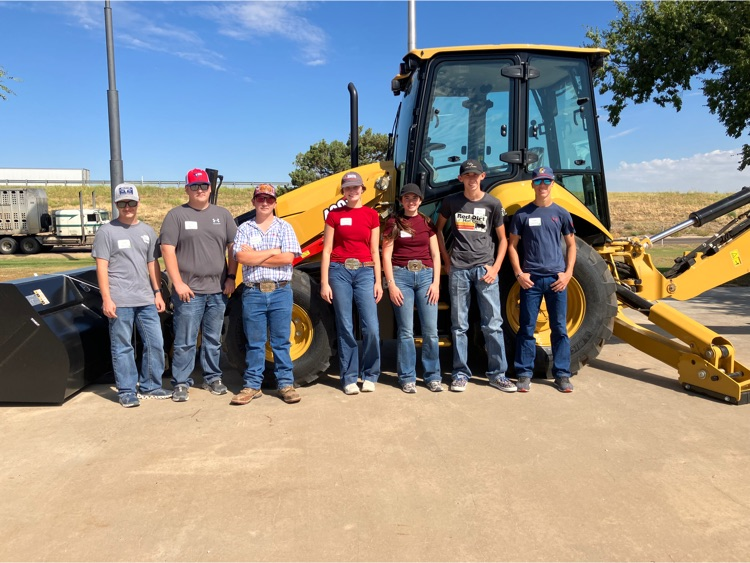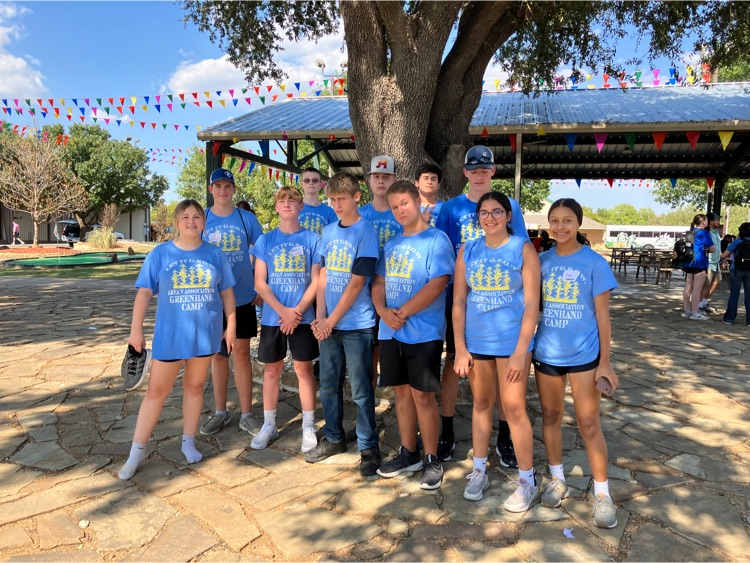 WCHS students and staff were given the opportunity to join a widely known initiative called "See You at the Pole" where schools from all over participate in what is known as a "Global Day of Student Prayer." This morning, September 27 at 7:30 a.m., those who opted to pray aloud took turns praying over our campus, students, families, and lives. Students thanked God for blessings and prayed for His hand to remain in their lives as a whole.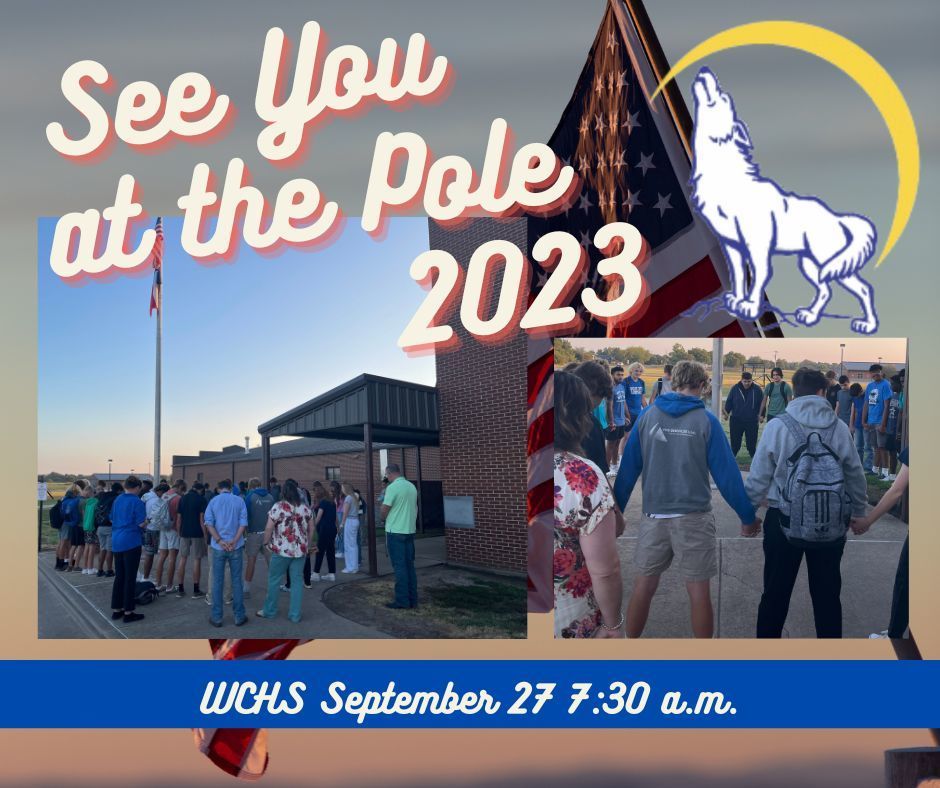 WCHS's own Mrs. Smithey received a shipment of new calculators for her Algebra 1 students today. We thought we would deliver it in style.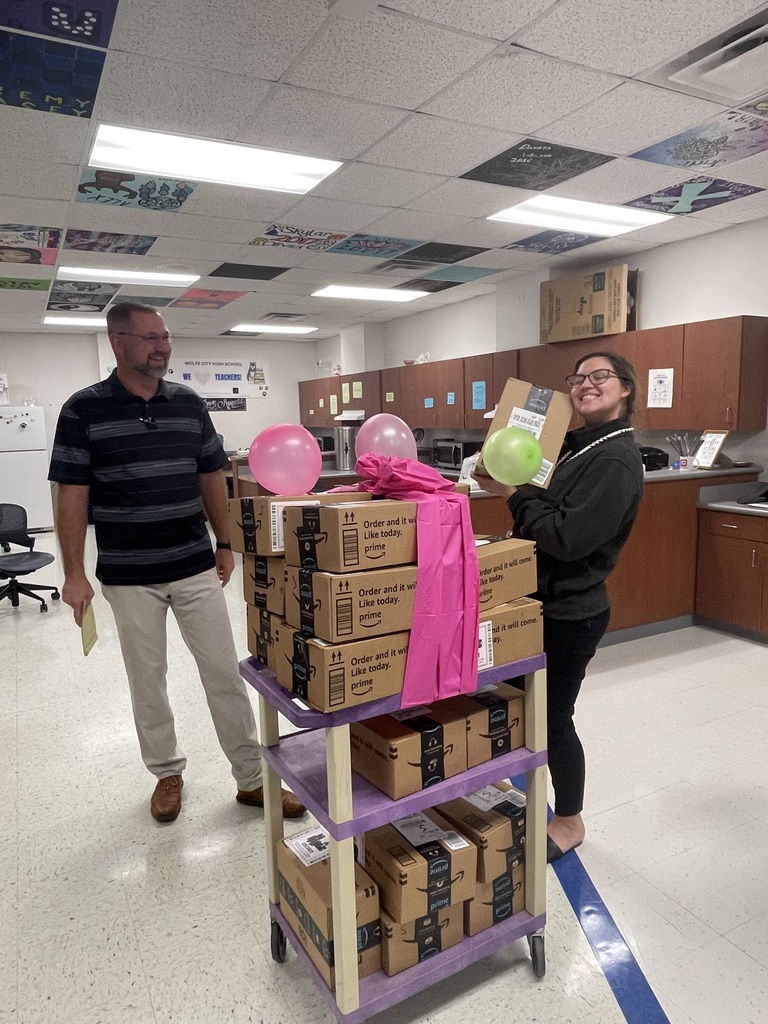 https://www.teestogo.com/wolfe_city_isd/shop/home
Support all your favorite sports during October with your 2023 Pink Out shirt! The order deadline is Thursday, September 28, at 4:00p.m. All proceeds benefit Hunt Regional Healthcare Foundation "Bras for the Cause" campaign.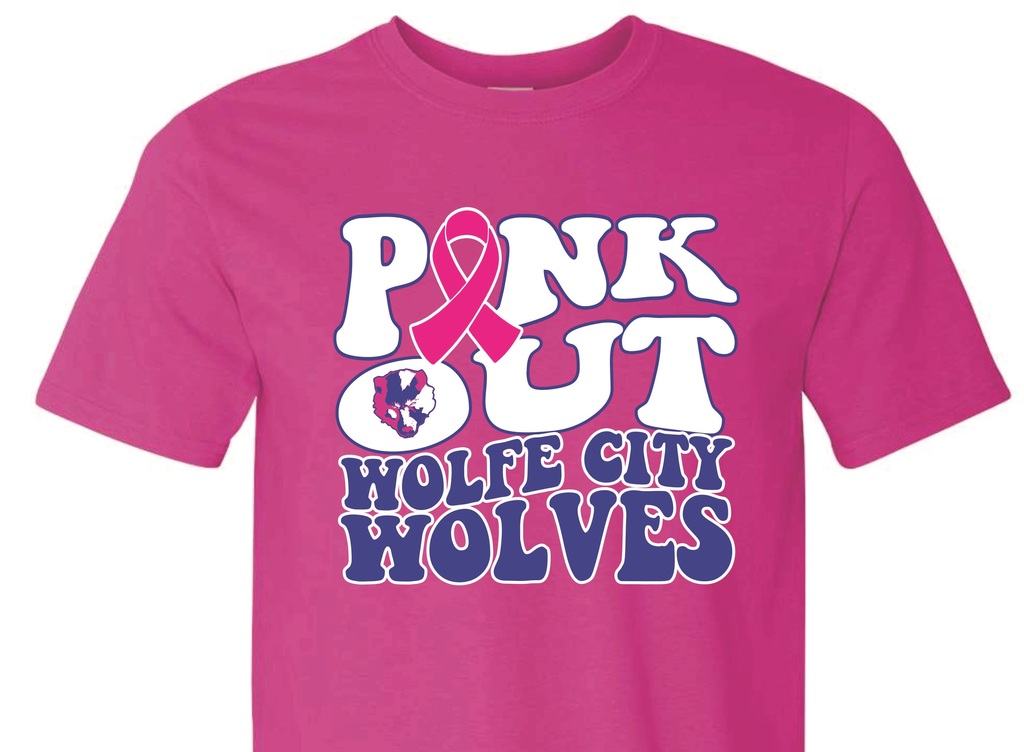 WCHS seniors spent time this morning with a chance to visit over 80 college booths on one floor at the TAMUC Student Center where NETCAT sponsored a regional college fair.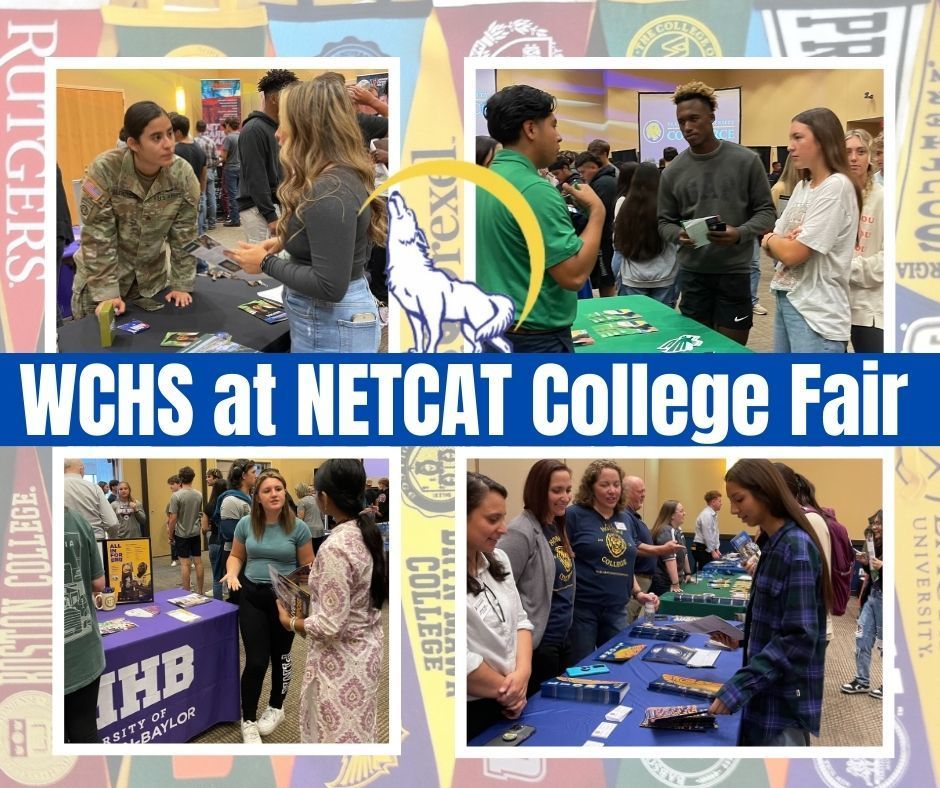 Please see the attached flyer from the WC FFA Booster Club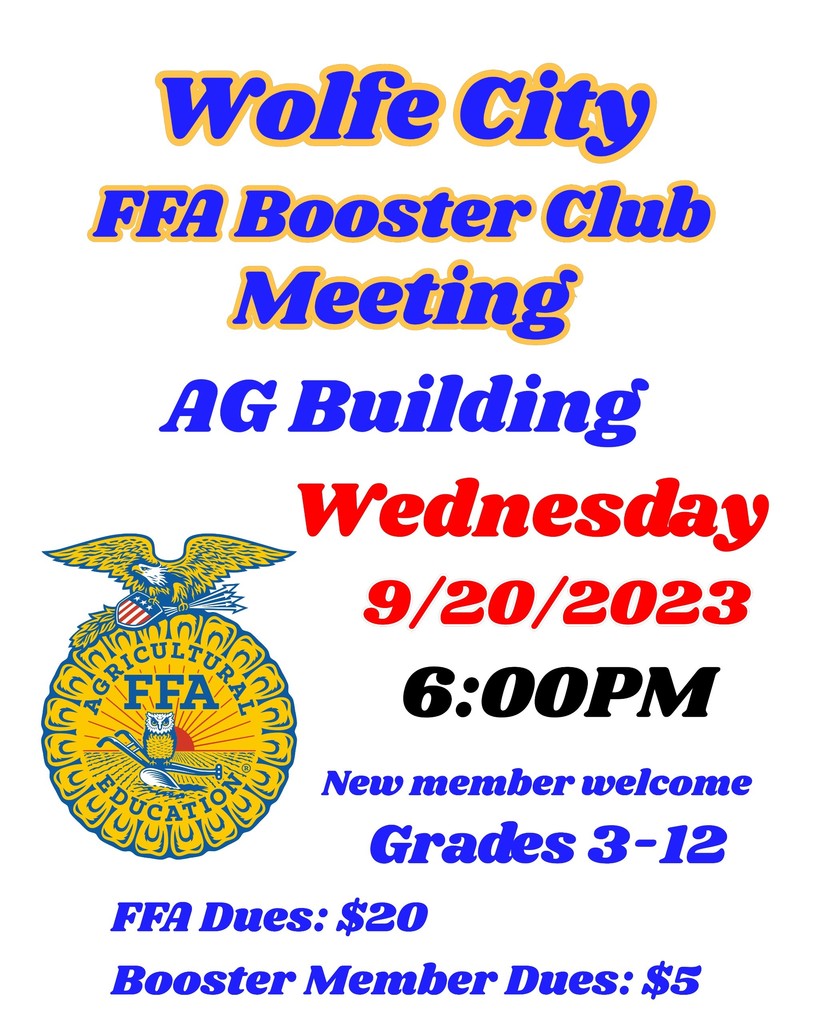 Mums! and more Mums! These WCHS Seniors show off their Wolf Pride!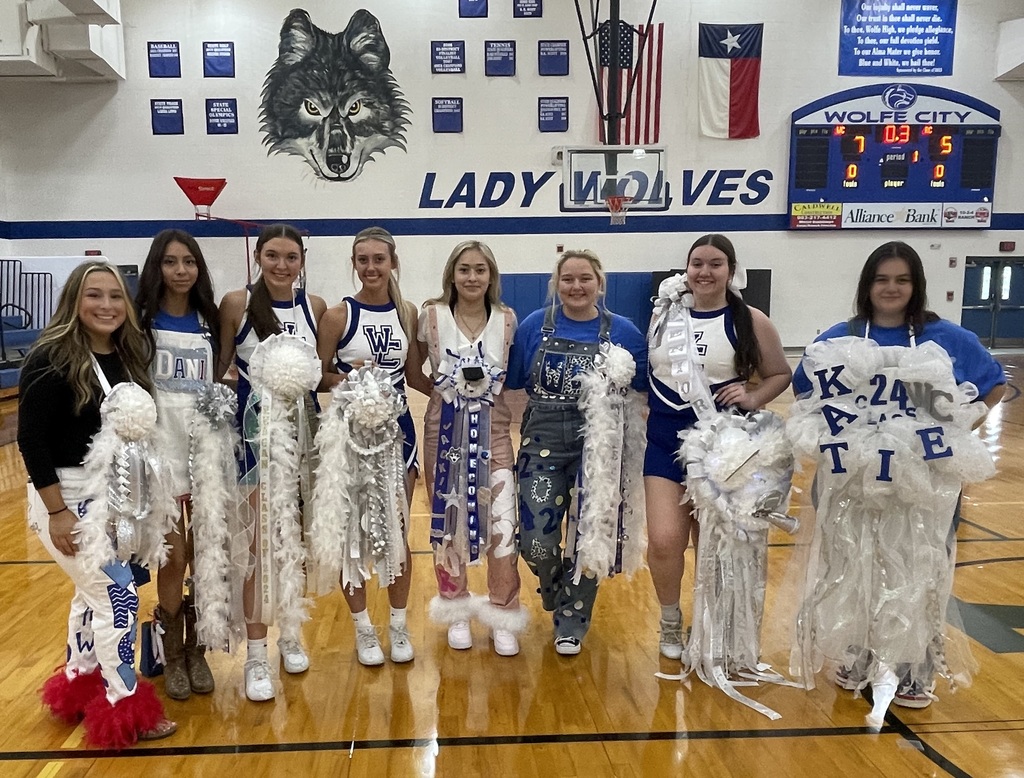 Nerds and Athletes, Bikers and Surfers! Heroes and Villains, Cowboys and Hippies! Oh My! Nerdy HoCo Court Makeovers, Beach Towel Volleyball, Cops and Robbers Tag, Suitcase Dress Up Relay! Oh Yay! Wolves VS Tigers TODAY!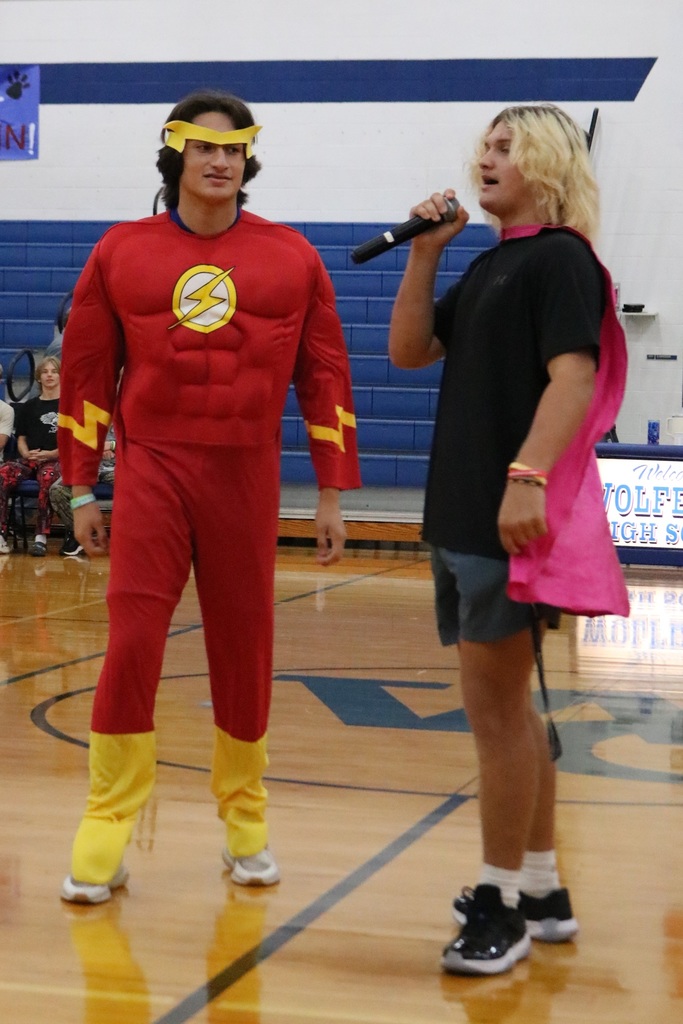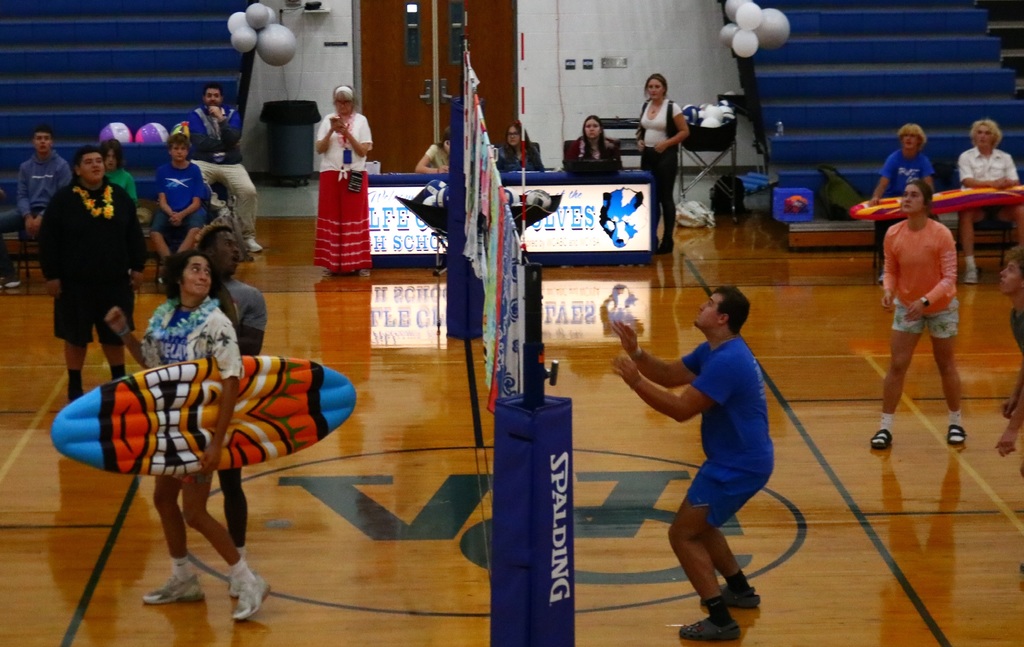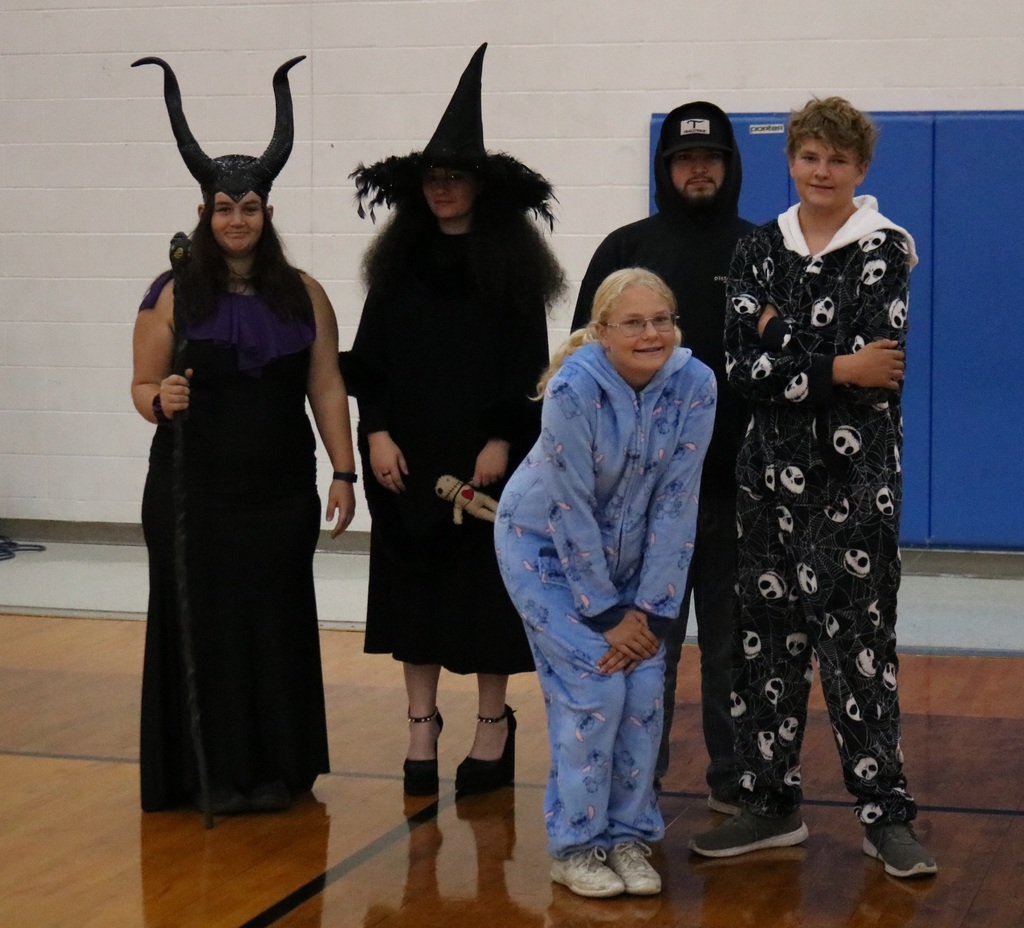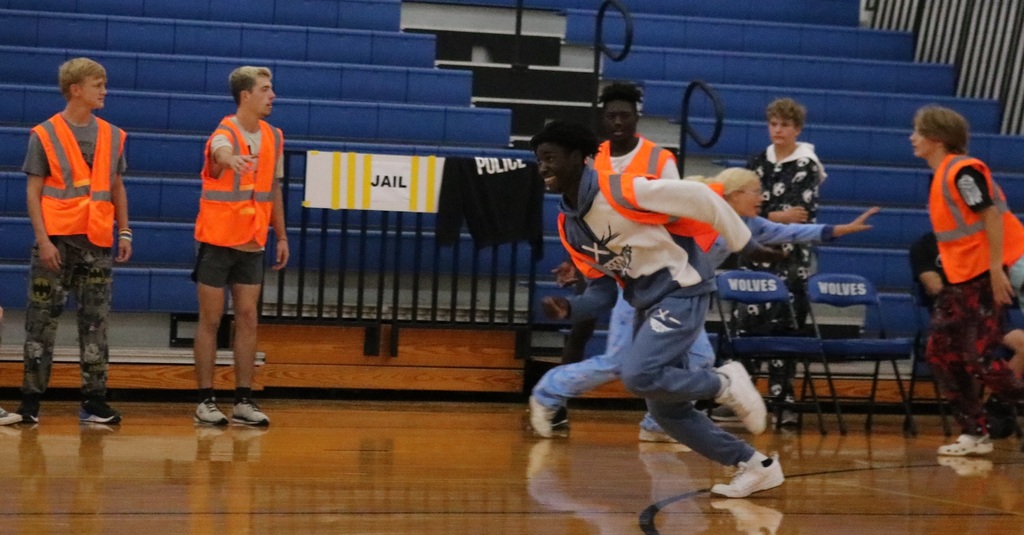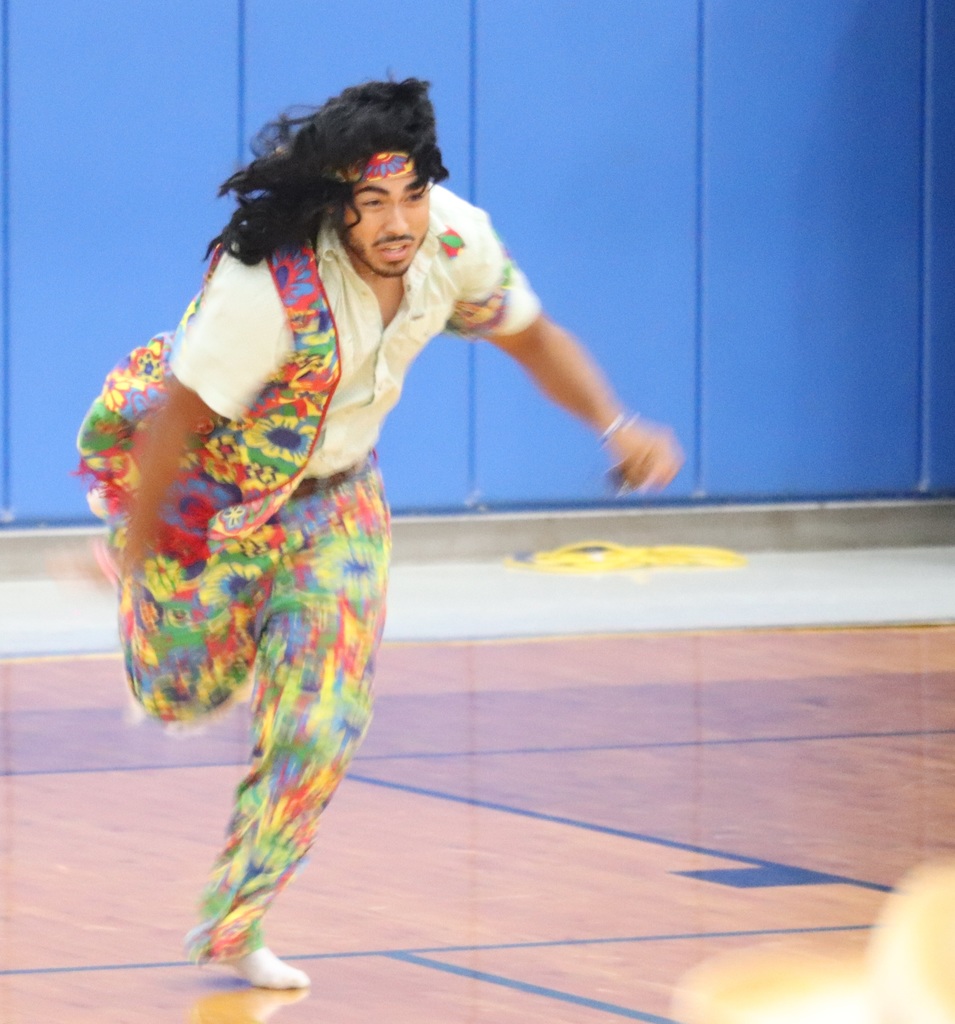 WCHS 2023-2024 HOMECOMING PEP-RALLY PARKING Ladies and gentlemen Friday, September 15, WCHS will be hosting the Homecoming pep-rally. We will be inviting the middle school and elementary campuses. Doors for entry into the pep-rally will not be open until 2:30 pm. The image below will be used for parking locations. Red area buses only - the front row will be for buses as will the area between the 1st and 2nd light pole. For the safety of the elementary students we ask that this area be left open and only for their buses. Blue areas will be for general parking - open to visitors, handicap areas are marked, students will be required to park between the 3rd and 6th light pole closest to the softball field.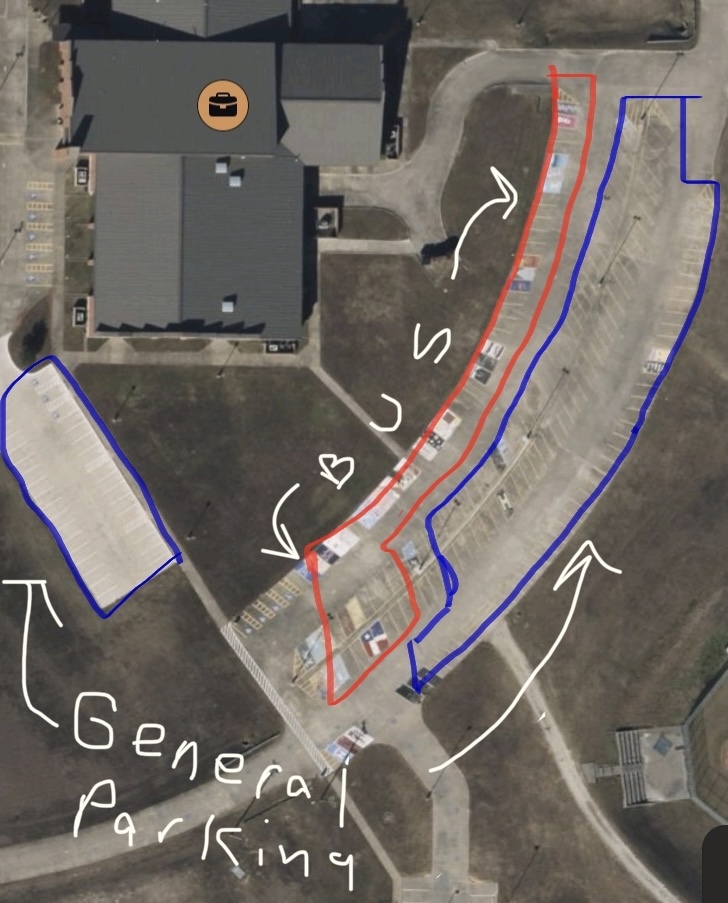 WCHS "Room Service" was out and about in the hallways today, visiting classrooms as a little token of our BIG appreciation for our fabulous teachers! They really are inspiring!

WCHS took the opportunity to turn Homecoming Voting into an experiential civics lesson today. The student body went through the voting process, facilitated by campus administrators and class sponsors. They lined up to sign in, obtain their ballot, and vote around the ballot box for their grade level. Votes were secured and counted. Results will be released as the King and Queen will be crowned before the homecoming game Friday, Sept 15.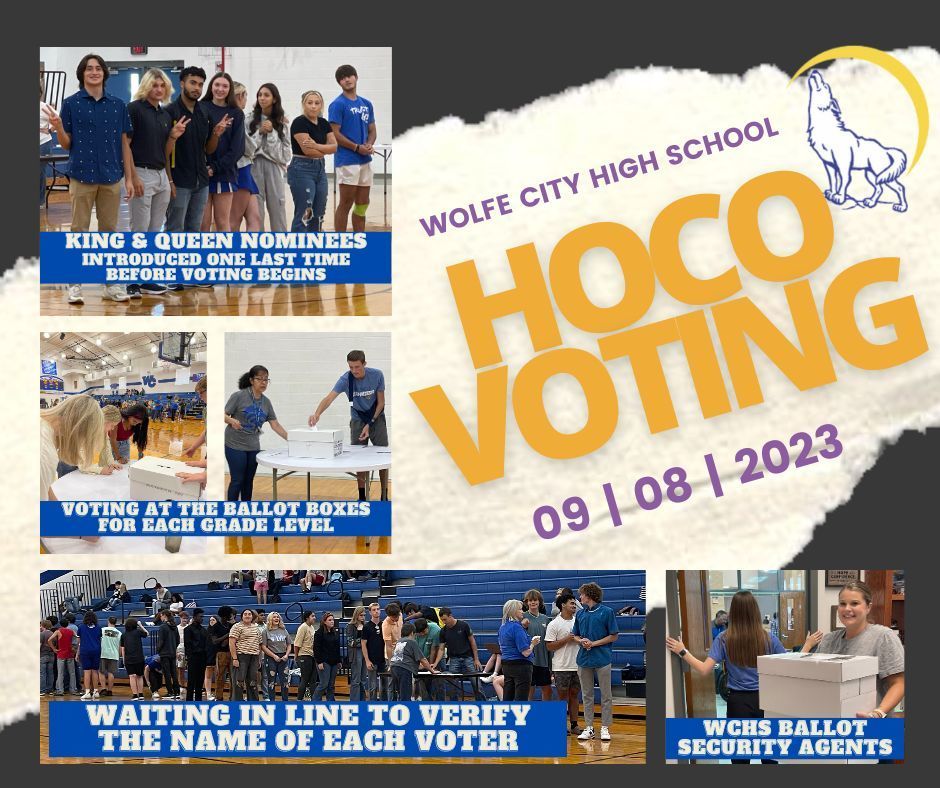 WCHS students and teachers have a monthly competition for participation of Advisory Activities that are sent out to the whole campus. Coach Williams and her class had the highest percentage of participation for the month of August! They enjoyed their reward today! Great job!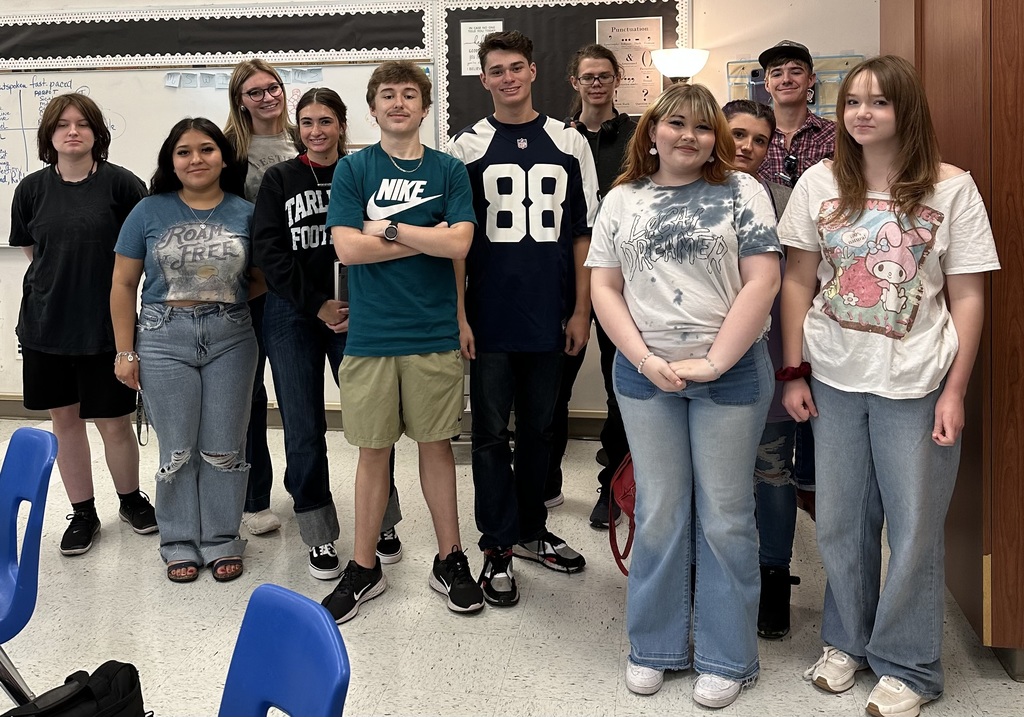 Students were invited to a DIY Planner Lunch and Learn session today in the WCHS Library where they were able to create a personalized academic planner to help organize their school year! These young ladies were a few of those students who took advantage of this opportunity.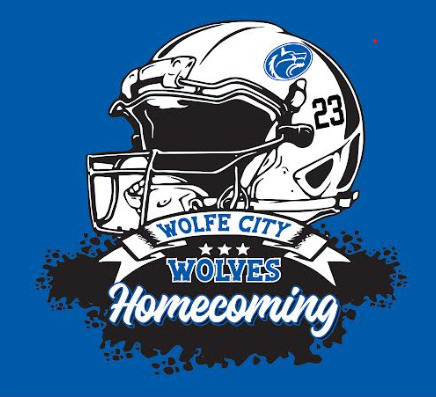 There will be a Homecoming Dance held on Saturday, September 16, from 8pm to 10pm at the high school. Admission is $5 per person. The dance is for high school students only. Semi-formal attire is suggested, but not required.

Mrs. Hayes and Mr. Allred's class delivered their recent class projects to a few teachers this morning at WCHS. They did a fantastic job designing and creating these homecoming mums. Everyone is gearing up for HOCO next week!

WCHS announced the Homecoming Court today! Voting will take place during homecoming week. The king and queen will be crowned before the football game on Friday, Sept 15 at 7:00 p.m. at the Don Howard Stadium at WCHS.

Homecoming 2023 Spirit Week will be celebrated September 11-15 at the high school with a "Battle of the Classes" theme. The Homecoming Game is against the Blue Ridge Tigers on Friday, September 15. Go Wolves!

Students and parents, WCHS will be hosting a cross country meet Thursday, August 31 starting at 7:00 am. We will need everyone's help with parking. Attached is the parking diagram. PLEASE HELP SPREAD THE WORD. Senior students - yellow parking area Sophomore and junior students - blue parking area (starts at the third light pole) Cross country fans - green parking area (entrance up to third light pole) Bus parking - red area along the front facing the field house