WCHS Future Business Leaders of America attended Business Leadership Day with the MAVS in Dallas. A speaker series provided students with insight about a sports-related work place and about various tasks within the Mavericks organization. A behind the scenes tour was included.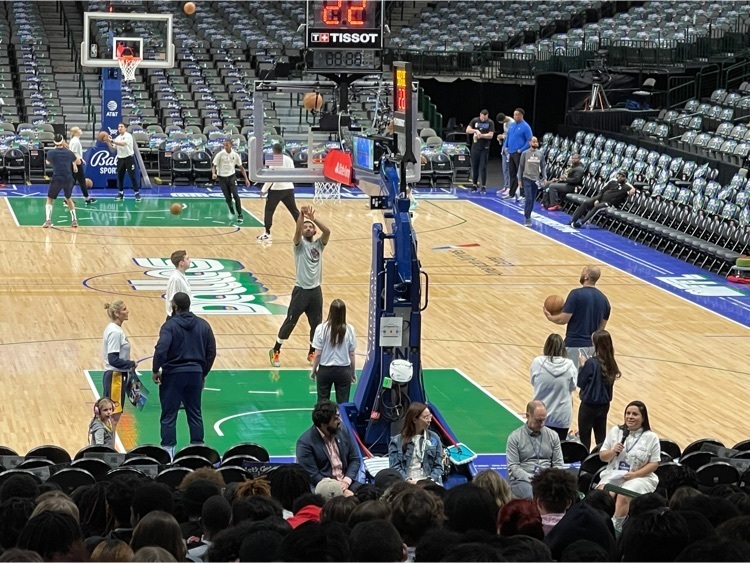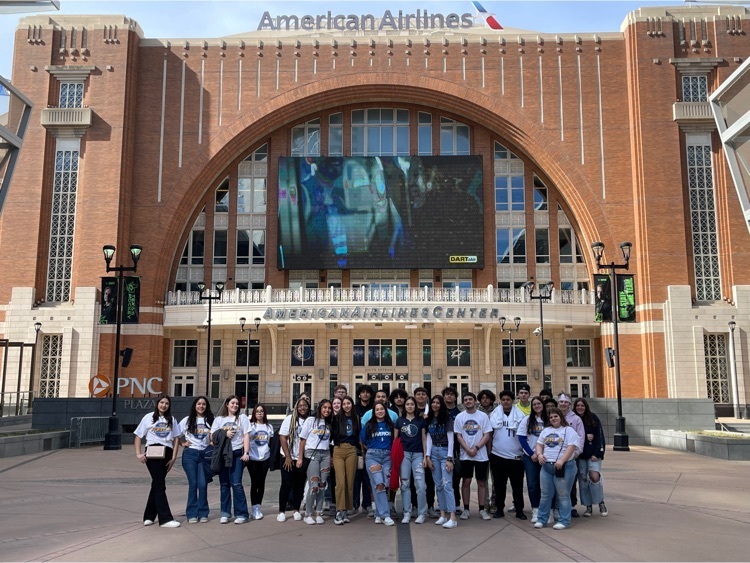 Congratulations to Connor Adams! He has been accepted to the Fire in Texas Academy to study fire science and emergency medicine. #classof2023 #leavingtheden
Congratulations to Madelyn Horst! She has been accepted to Texas A&M University-Commerce Honors College to study business. #classof2023 #leavingtheden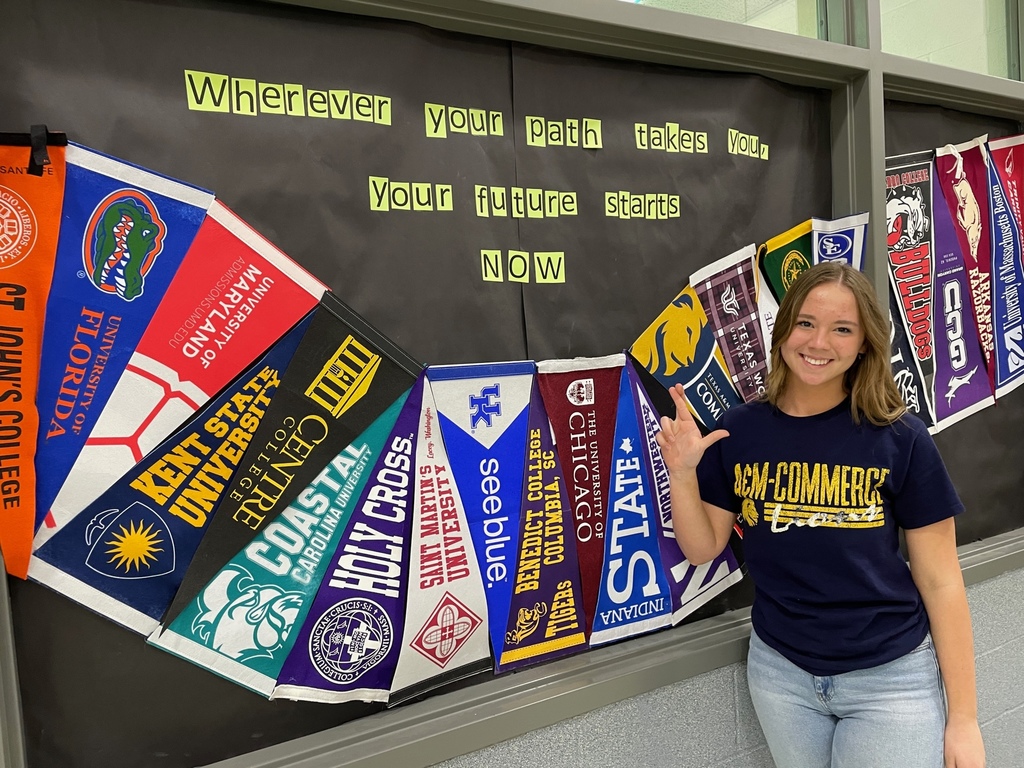 Update on fan bus. Due to lack of interest there will not be a fan bus for tonight's game.

Boys Basketball Regional Quarterfinals game at Sherman High School - Tuesday Feb. 28, 2023 8:00pm tipoff. Fan bus will be leaving at 7:00pm. Must have minimum 15 students and students that ride to the game must ride fan bus home. Permission slip link attached to this message.
https://5il.co/1psuz

Awesome job today FFA members. To end National FFA week the FFA officers spoke to the elementary students about Jr FFA. They also picked the winner of the FFA coloring contest.

It's National FFA Week! FFA members are opening car doors and greeting students at the elementary school and middle school.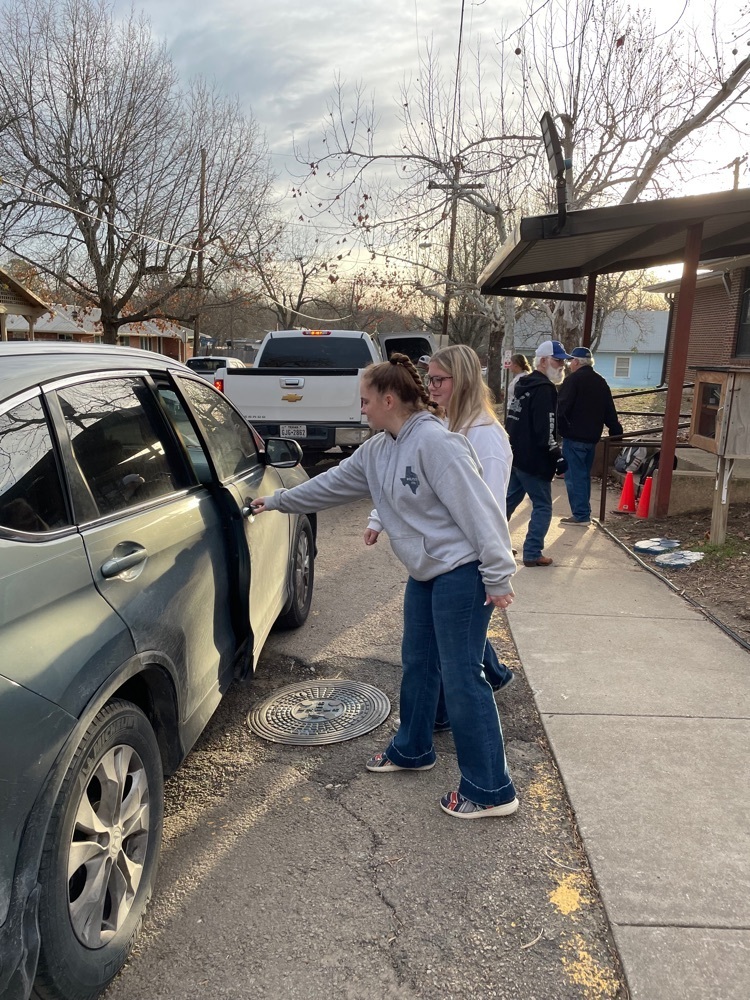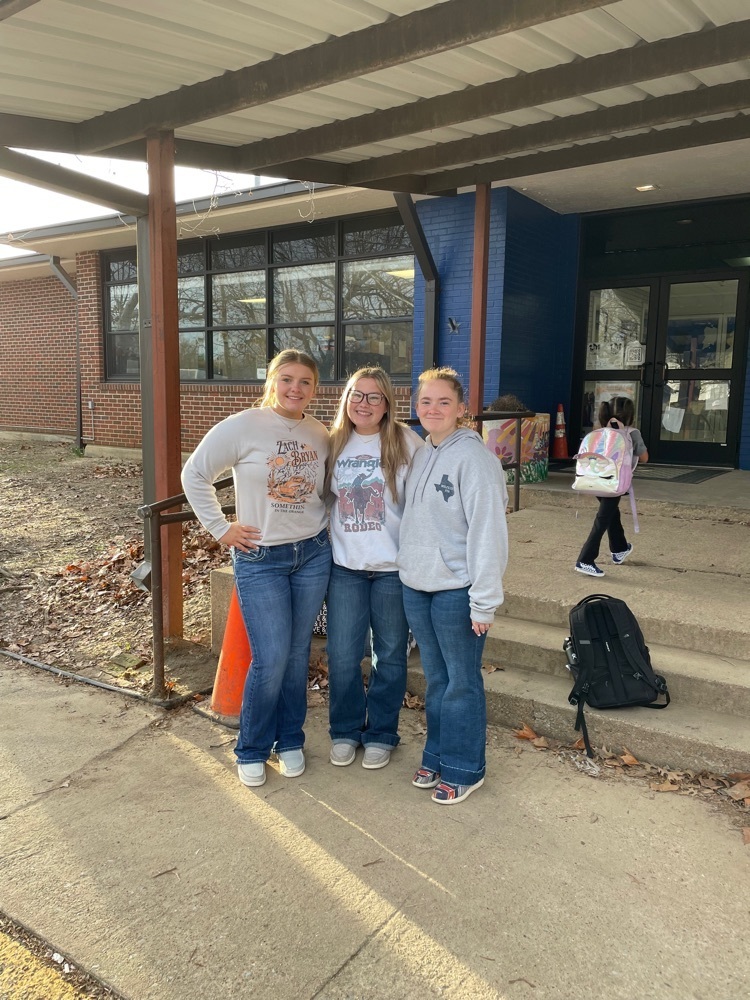 Dual Credit Meeting at WCHS Feb. 27th for Grades 9-11. Parents were sent an email last week describing each session! Email Mrs. Smith at
smitha@wcisd.net
with any questions.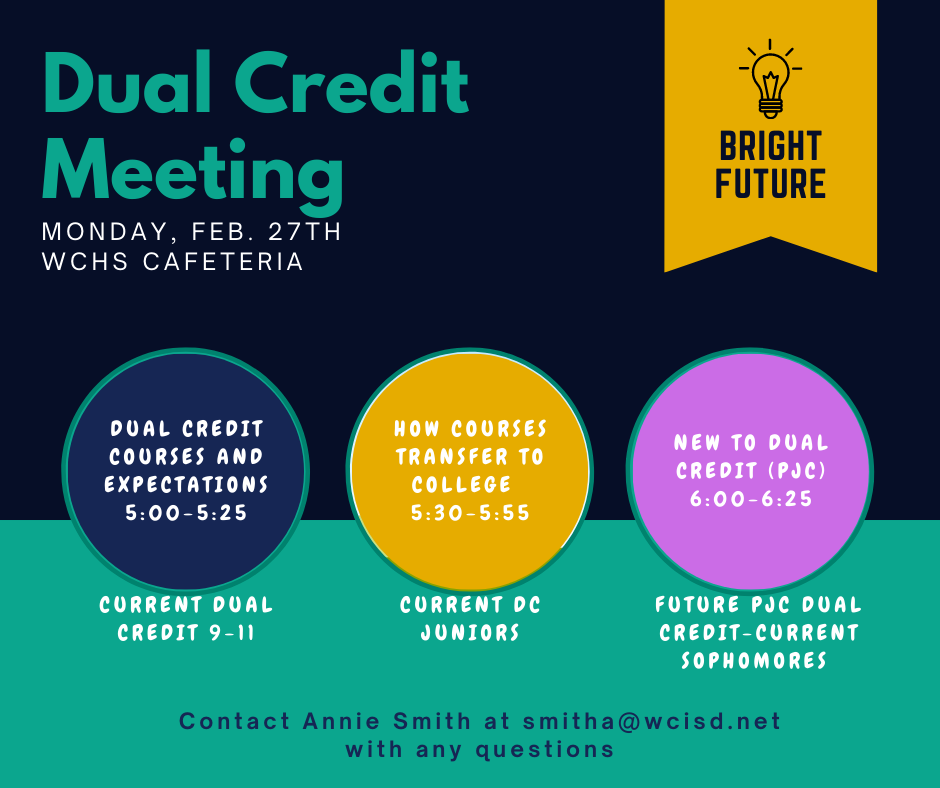 WCHS is looking to provide a fan bus for the boys playoff game at Sherman HS tomorrow. We will need 15 or more students confirmed to provide. Permission slip is attached by following the link. ALL TICKETS MUST BE PURCHASED ONLINE THROUGH SHERMAN ISD WEBPAGE, NO TICKETS WILL BE SOLD AT THE DOOR. Bus will depart at 7:00 pm.
https://5il.co/1ph7i

Area V tractor tech competition team will be moving on to the big state competition in Houston. Very proud of Cash Lankford, Wyatt Swinson, and Cody Cox.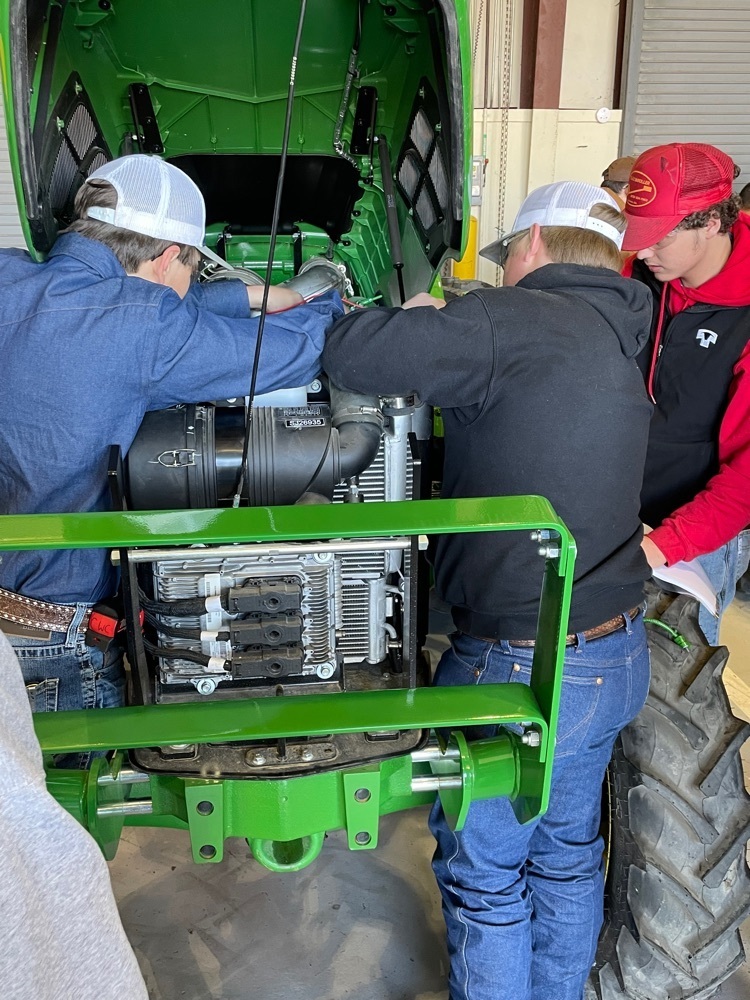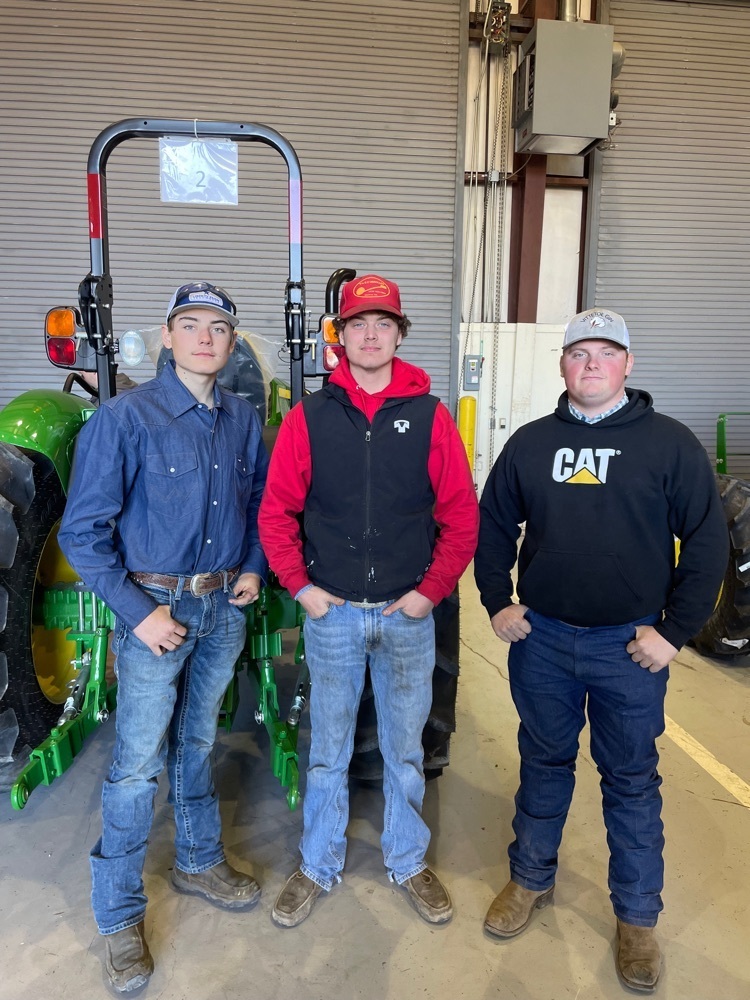 San Angelo Ag show results for the Ag mechanics division. These guys are very talented. Awesome builds. Gooseneck trailer- Cash Lankford, Josh Bethel, Wyatt Swinson- 5th in class Santa Maria Grill- Bob Gaskill- Blue ribbon Stump bucket- Cody Cox and Lane Goodman-3rd in class Great job guys, great ideas and builds. Proud of your hard work and dedication to WCHS ag mech.

Wolfe City High School ag students continue the success with more livestock awards from the San Angelo Show. Evan Watson 1st in class Caigen Allen 5th in class Carson Greenway 4th in class Kole Mincher 5th in class Morgan Williams 6th in class Cade Davis 5th in class Great job ladies and gentlemen. We are proud of the way you represent yourself and WCHS.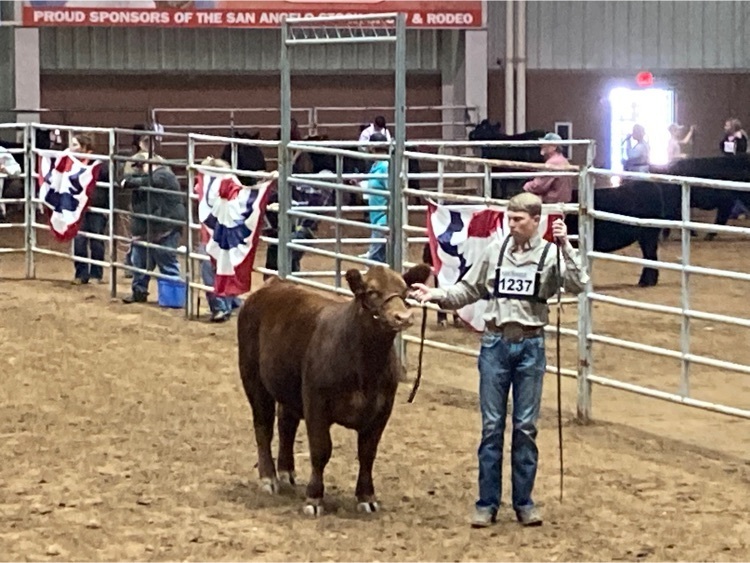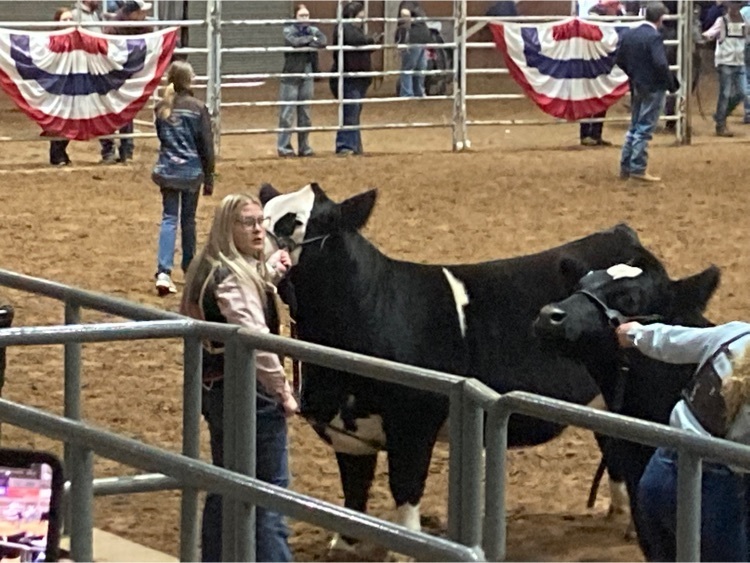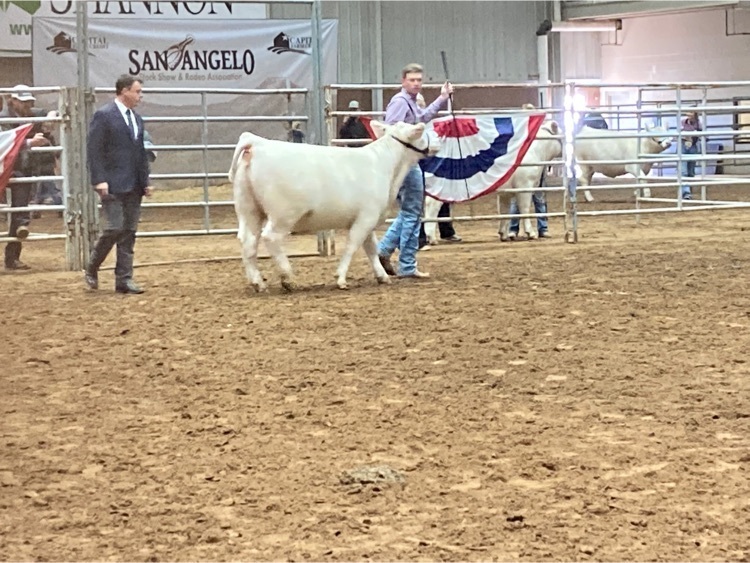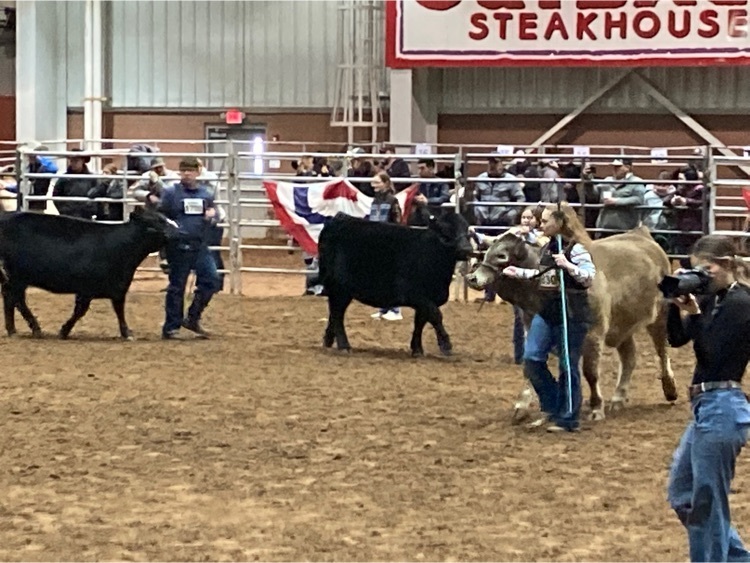 Big Congrats to Wyatt Smith!! At the San Angelo Livestock Show Wyatt won his class with his shorthorn AND was showmanship champion for the entire breed! They pick one person out of 100. We are so proud! Good Job and another Wolfe City student shining.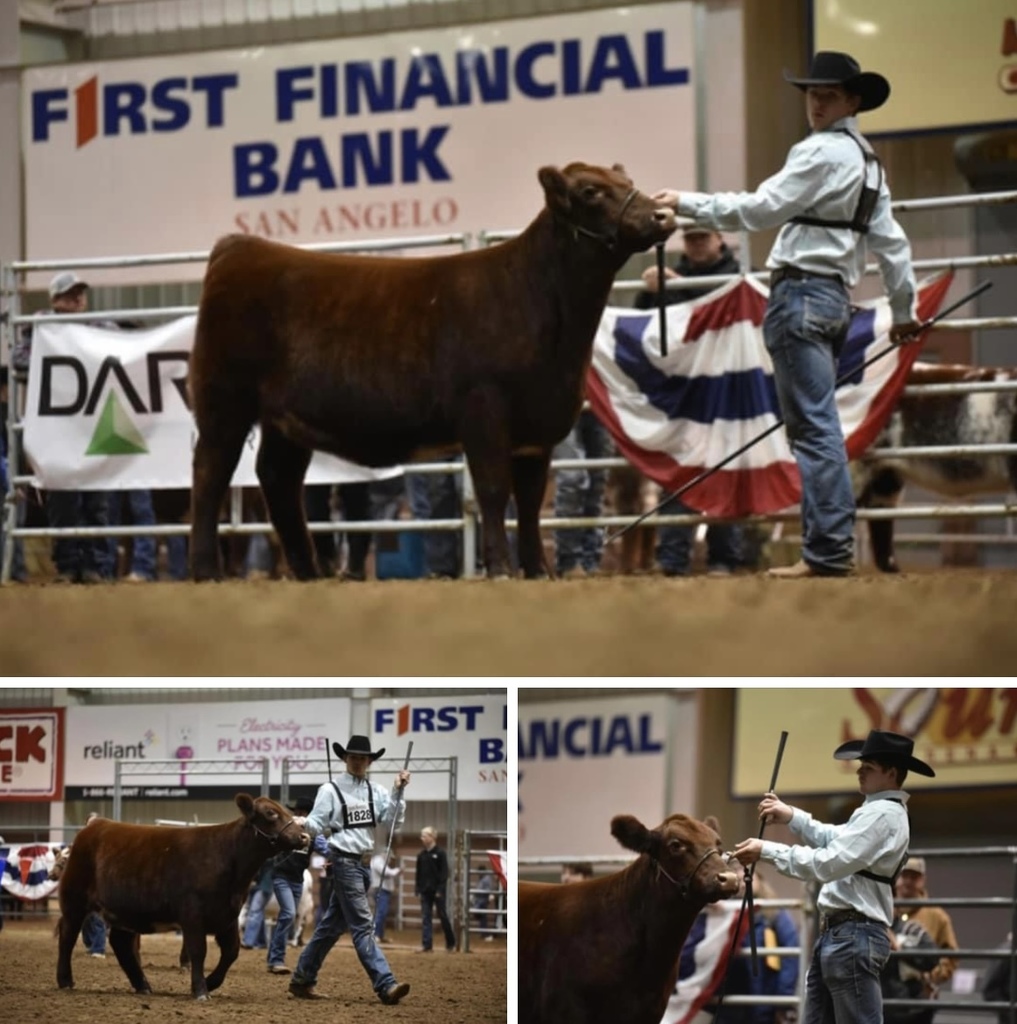 WCHS students and parents, WCHS will be providing a fan bus for the girls playoff game Monday. We had to make sure we could secure a bus and a driver. We were able to do so and therefore we will provide a fan bus for the high school students. The bus will leave WCHS at 5:45 pm. Students please bring money to get into the game, your signed permission slip form and make sure to sign in the front office. click the link for the permission slip form.
https://5il.co/1p3pi

Wolfe City High School prom will be Saturday, April 15. Juniors who did not work a fundraiser must purchase their ticket by March 6th. Permission slips for out of town guest can be picked up in the office. All guest will have to be submitted and paid for by April 3rd. Any parents who would like to volunteer to help please reach out to Mrs. Chamiok or Mr. Norton (
chamiokk@wcisd.net
,
nortonl@wcisd.net
).

Dear WCHS Parents, IMPORTANT ~ Today your child was sent home with a paper survey regarding potential changes to the instructional week for the upcoming school year. Please complete and return to the high school front office by Thursday, February 9th, 2023.

Results of the 2023 Texas State Beta Convention Gracie Angel- 4th Place Biomedical Health Science (Grade 12) Lacy Malone- 3rd Place Drawing Division II Izzy Mexia- 4th Place Jewelry Division I Andrew Meador- 2nd Place Language Arts (Grade 12) Jason Huckeba- 2nd Place Math (Grade 9) 3rd Place Quiz Bowl (Dylan Kemp, Julissa Olvera, Ava Steele, Cynthia Konicek) Wolfe City has participated in the written quiz bowl competition several times and this year our team advanced to the top 8. The top 8 teams competed in oral rounds of questions in a game show format. Wolfe City eliminated the competition resulting in a 3rd place victory. Molly Cox- 4th Place Sculpture Division I Julissa Olvera- 4th Place Spanish (Grade 12) Convention Growth Award- Convention attendance for your club must grow by at least 10% from the previous year.

WCHA Beta update. Izzy Mexia placed 4th in division 1 jewelry competition Sydney Craig competed in speech division 1 Awesome job WCHS Beta students!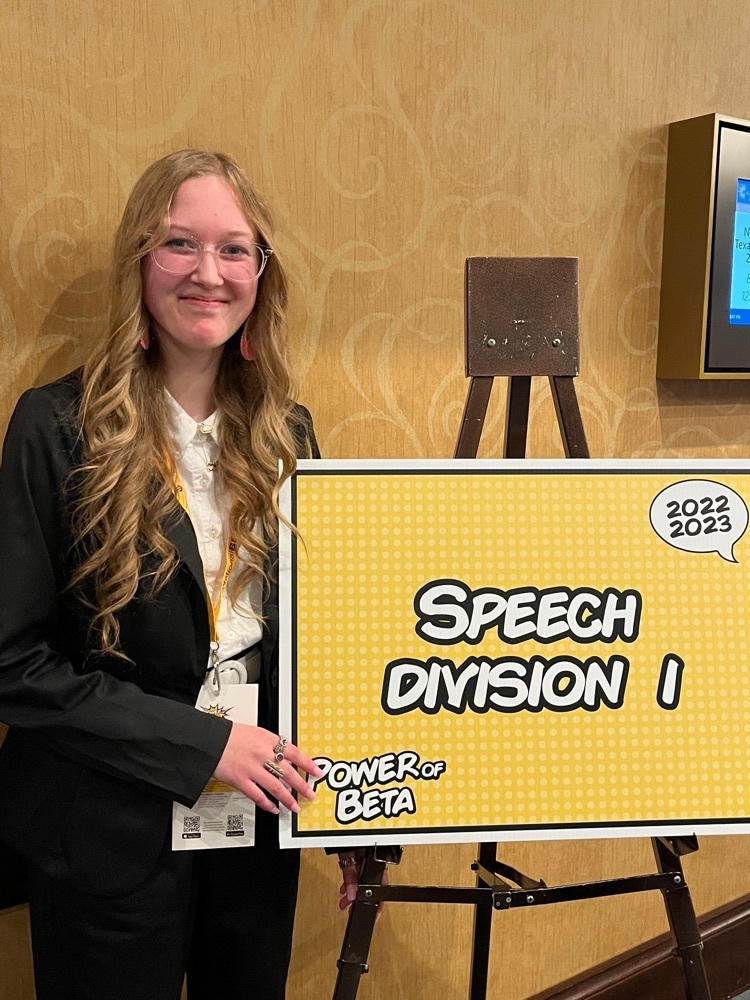 WCHS Beta competition update: Julissa Olvera has placed 4th in senior Spanish Molly Cox placed 3rd in division 1 sculpture Lacy Malone has placed 3rd in division 2 drawing. Awesome job WCHS students!

Big congratulations to the WCHS Beta students. So far Andrew Meador placed second in senior Language Arts, Gracie Angel placed third in senior Biological Health Sciences, and Jason Huckabe placed second in freshman math. More results coming in, but awesome job Wolfe City high school students and sponsor Jamie Williams.