It is a BIG night in Wolfe City, Texas!! Tonight at WCHS, we have crucial district basketball games against Bland, YSA Night, the last CUB performance, and our Junior Class Chili Dinner and Cook-off. Hope to see you there!!

Accounting students were honored with an informative presentation from financial advisor Sarah Alderman. Ms. Alderman is the owner and CEO of Alderman Financial Group in Commerce. She focused on her career experiences as well as shared financial tips and advise to the students.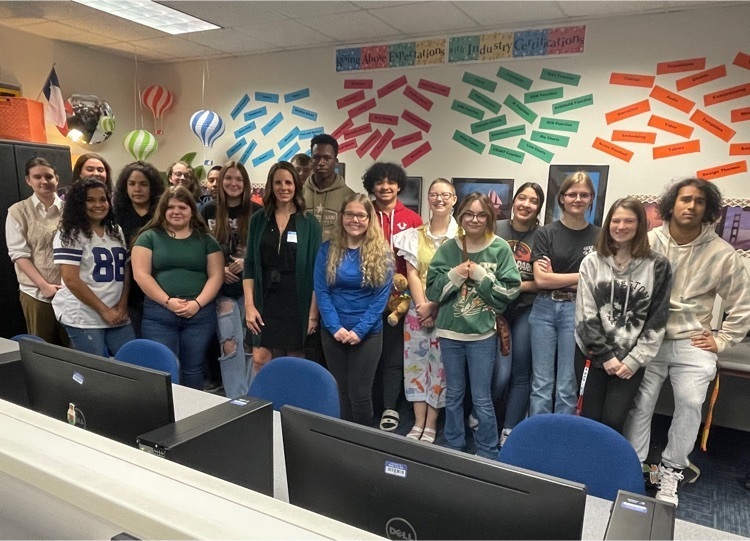 Students at WCHS think our faculty and staff are "tweet"! Student Council upcycled old socks, stuffed them with birdseed, and fashioned them into snowmen for Christmas presents that will eventually be fed to the birds. Merry Christmas to all!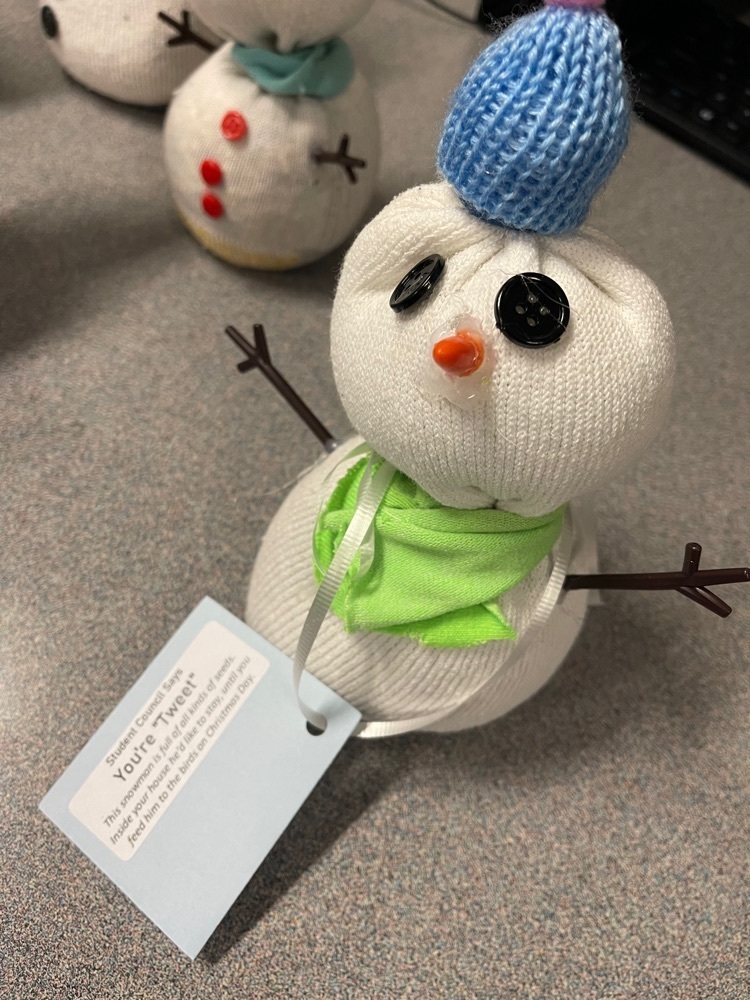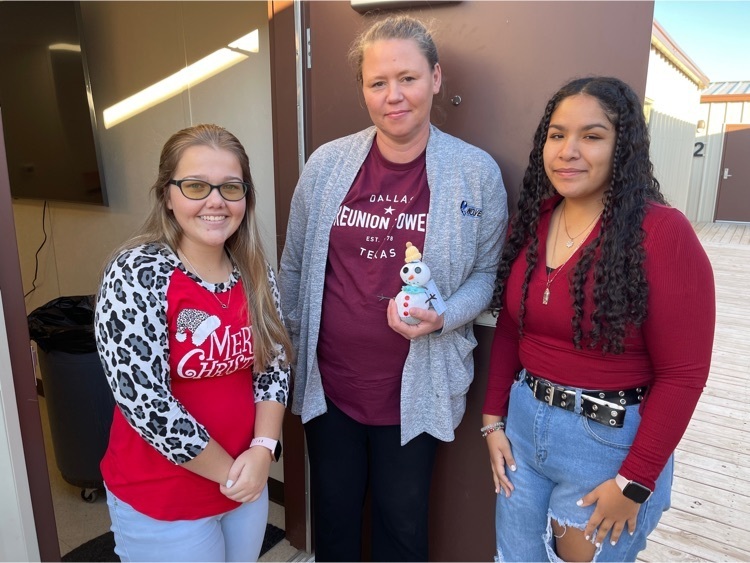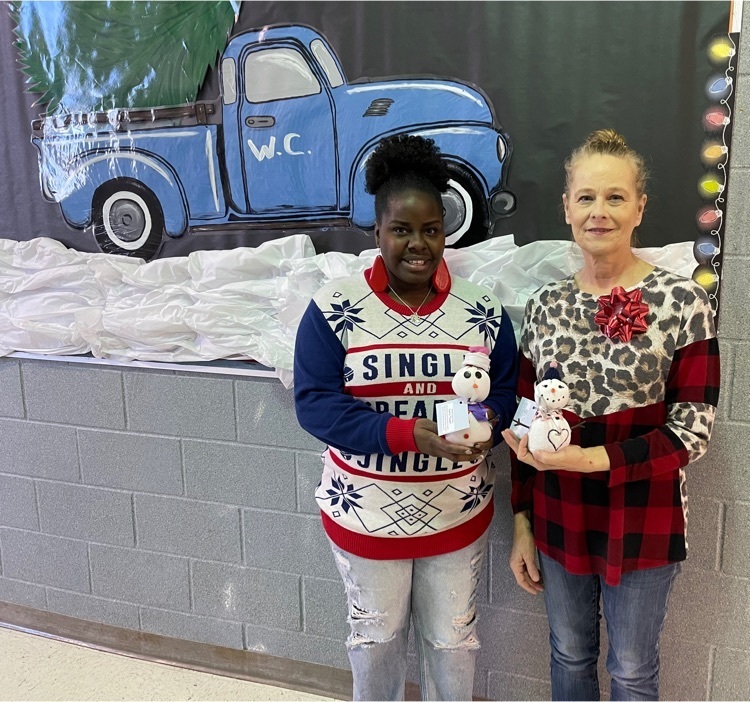 Accounting students went on a Christmas shopping spree to reveal mystery pictures! They calculated percentage discounts, sales prices, and money saved. Other students handcrafted Christmas cards to be delivered to overseas troops through the "Cards for the Troops" program.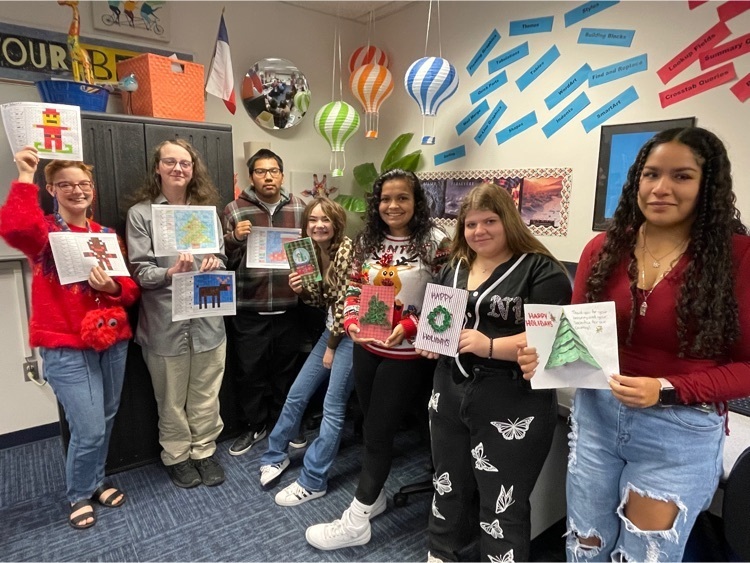 SPOILER ALERT … Students in Business Applications classes learned Santa's secret for creating millions of customized children's letters in the twinkle of an eye. It's called Mail Merge!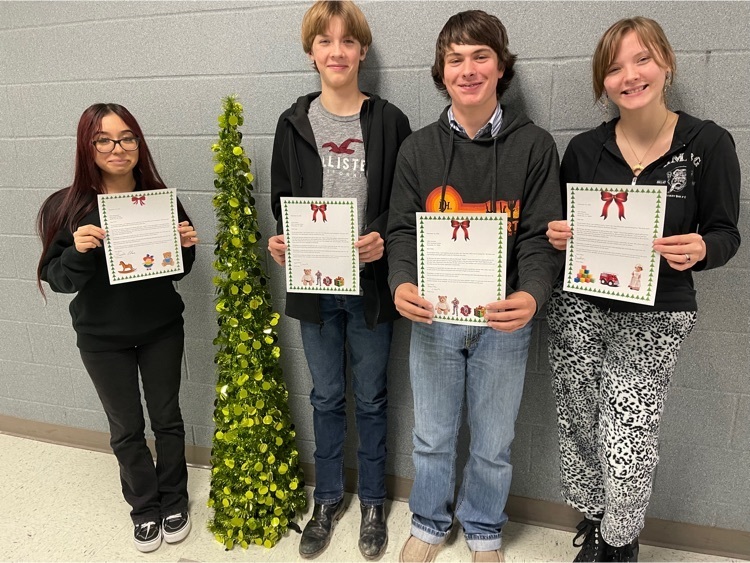 Students in Business Applications composed personal letters of appreciation on Christmas stationery to be delivered to the Veterans Home in Bonham.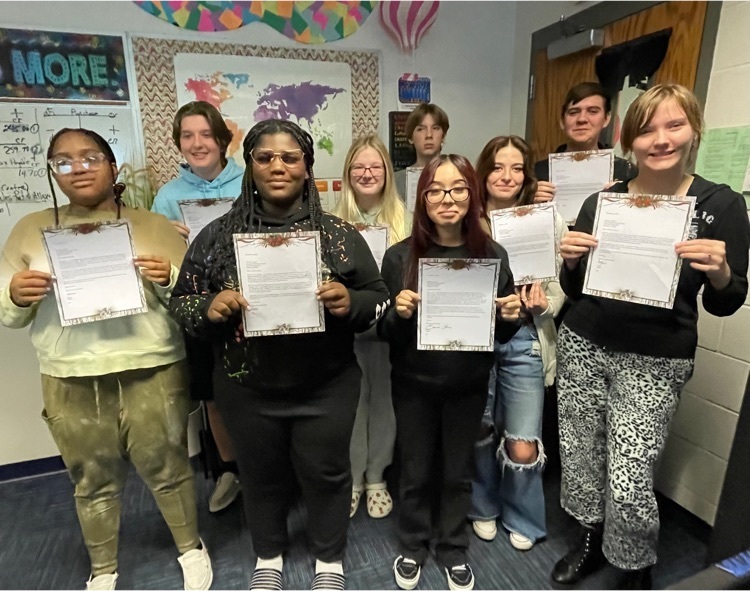 Congratulations to Kristin Belanger! She has been accepted to Hardin-Simmons University to study accounting. #classof2023 #leavingtheden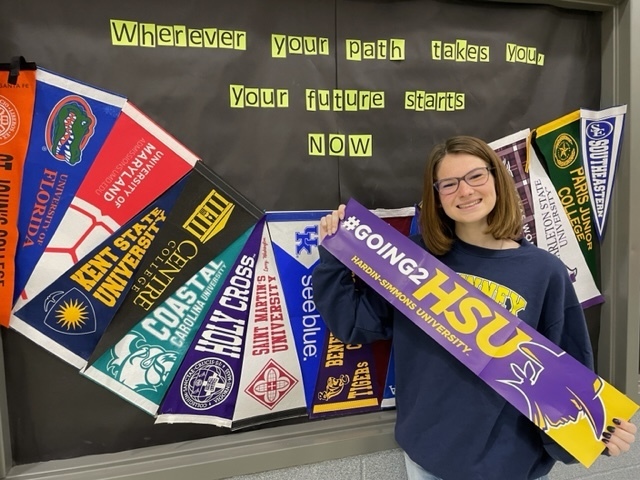 Congratulations to Devontae McGarity! He has been accepted to Stephen F. Austin University to study kinesiology. #classof2023 #leavingtheden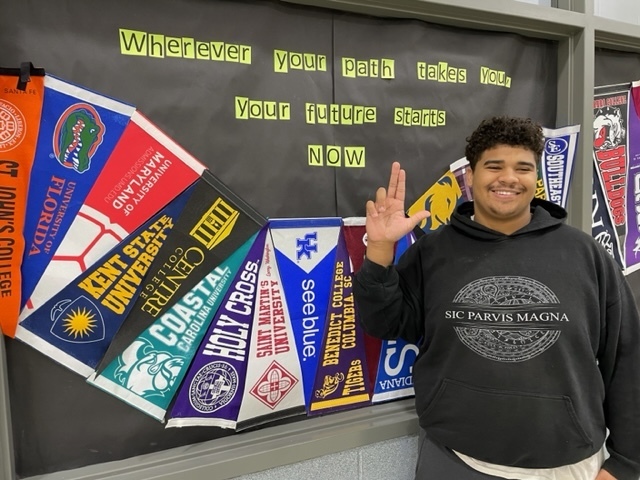 Congratulations to Emma Thurman! She has been accepted to Sam Houston State University to study forensic science and psychology. #classof2023 #leavingtheden

More…"Deck the Halls" with decorated doors at the high school. This was a team building activity sponsored by Student Council and held during Advisory classes. Congrats to all the participants!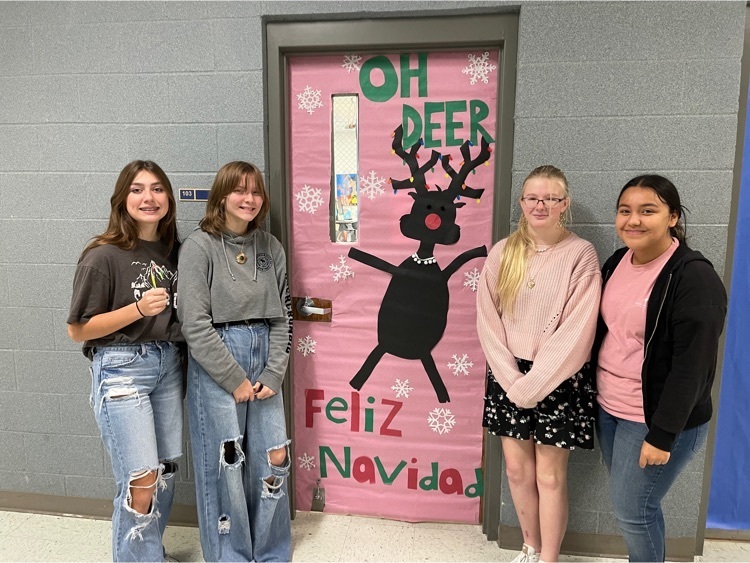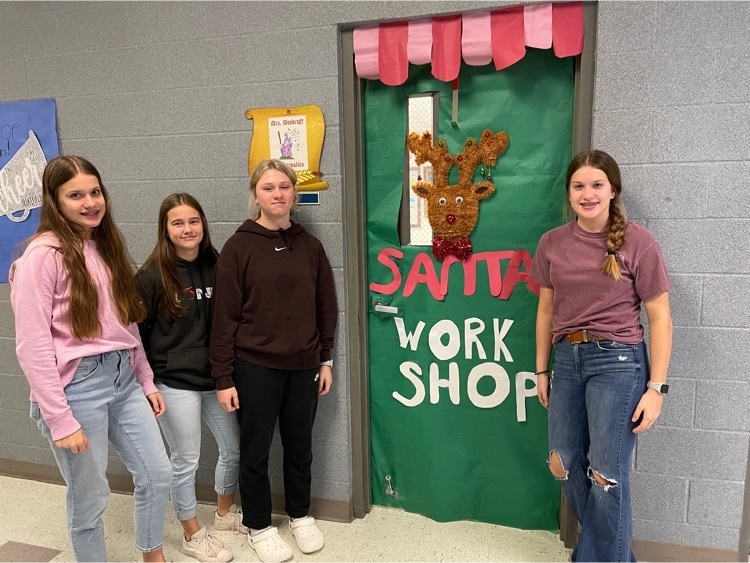 "Deck the Halls" with decorated doors at the high school. The Grinch door was the overall winner. It was designed by the Ag class and they won a Cookie and Milk Party!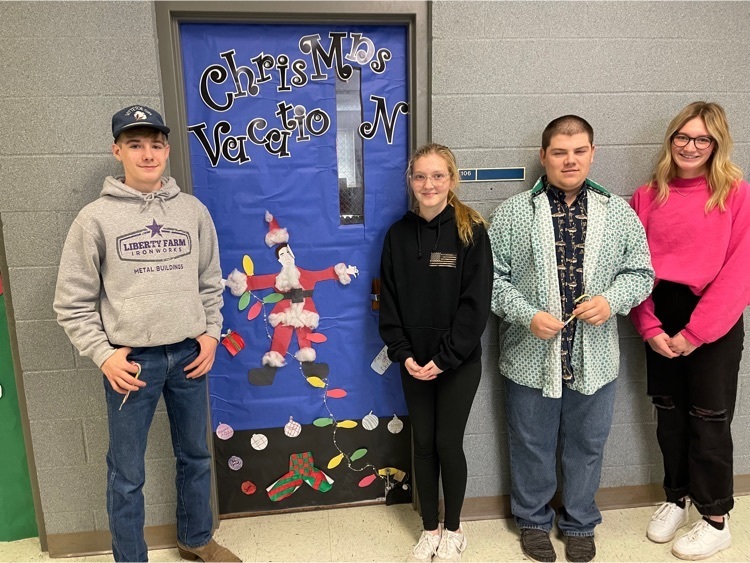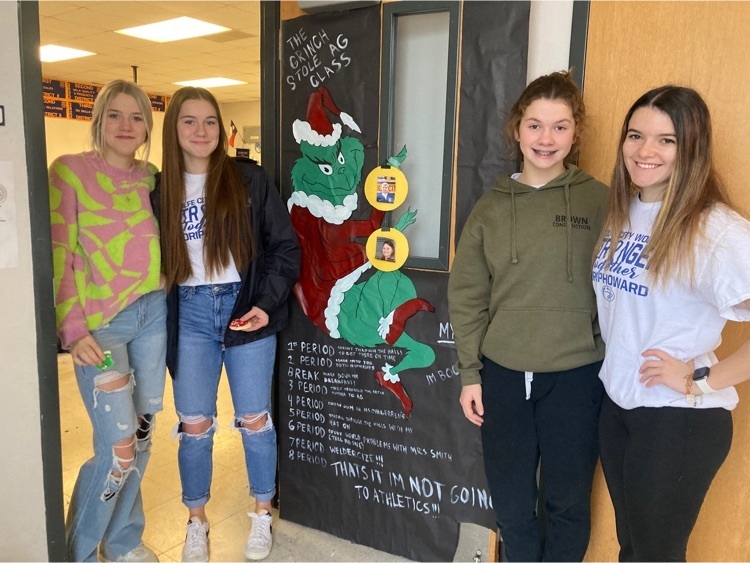 Wolfe City FFA held their annual Christmas party. The students brought toys that will be donated to the toy drive at City Hall.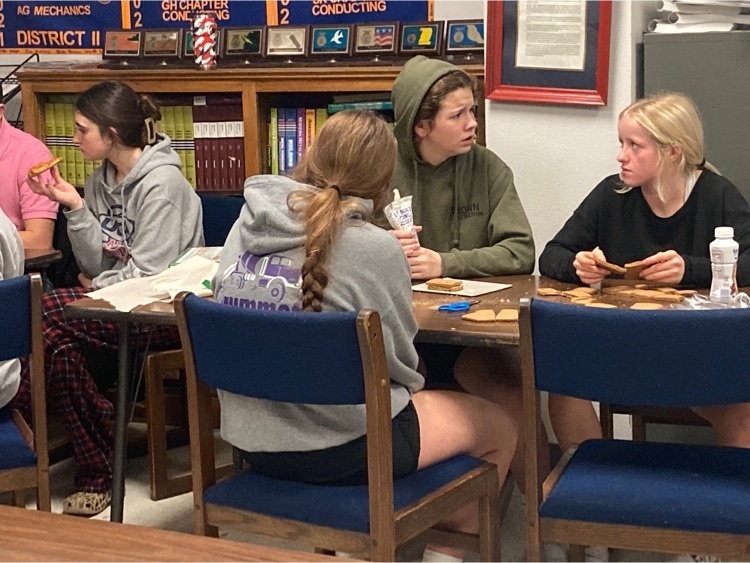 January is School Board Recognition Month and WCISD is celebrating its trustees for their dedication and commitment to the district and its students. Board members serving Wolfe City ISD are: Colt, De, Charmayne, Charolette, Courtney, Jill, and Eric!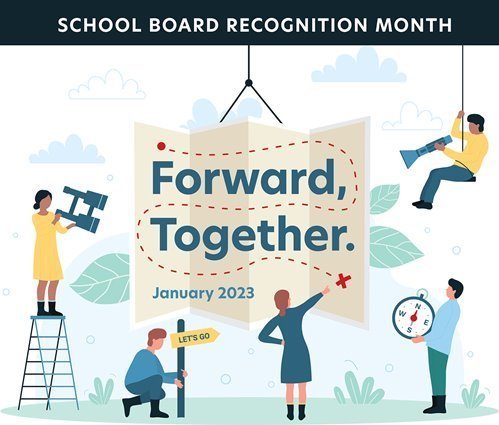 Linked is the final newsletter from our Superintendent, Mr. Figueroa. We wish him and his family well on their next adventure.
https://5il.co/1lx8r

"Shelter for tornado" is lifted. All students will now resume their regular schedule.

Out of an abundance of caution, we are having all campuses shelter for tornadoes. We will continue this for the next 10 minutes.

Teachers getting into the spirit of Christmas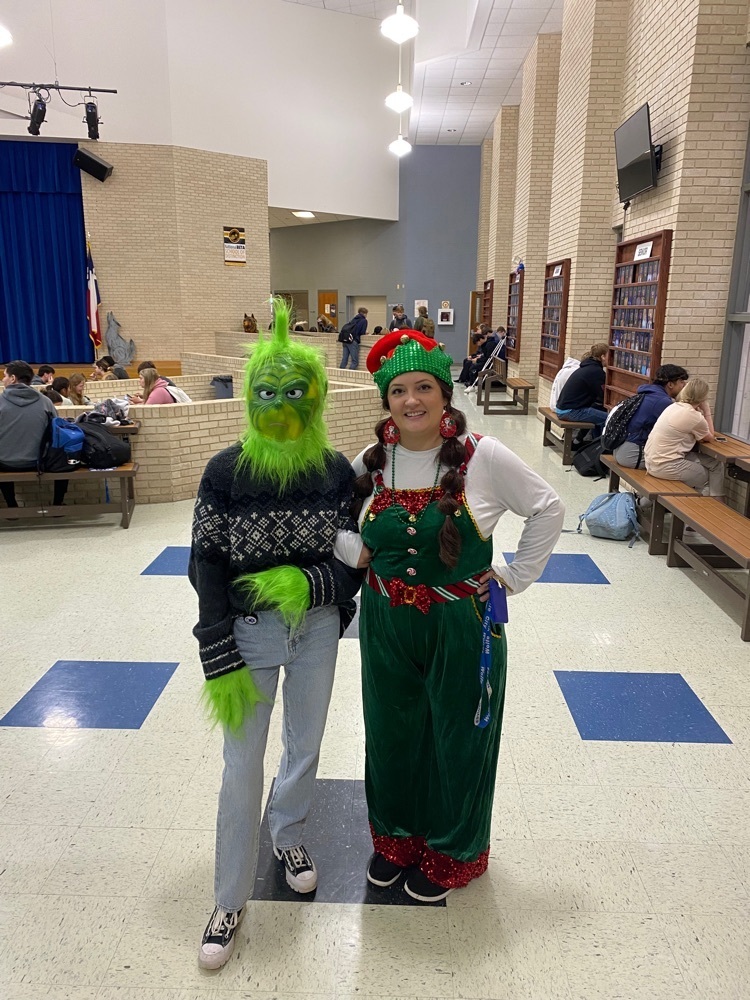 Ballet San Antonio is providing a film version of their The Nutcracker performance, free to ALL Texas schools. Through funding from H-E-B, the link for the film will be accessible through Dec. 31. ACCESS FILM: shorturl.at/oL279 Issues accessing, contact
figueroaa@wcisd.net

Special Letter from Mr. Figueroa, WCISD Superintendent: Please read the letter (linked below), highlighting Parent University, several Parent Apps to help keep kids safe, & info about National Child ID Kits to be sent home to students in grades preK-8.
https://5il.co/1l9n8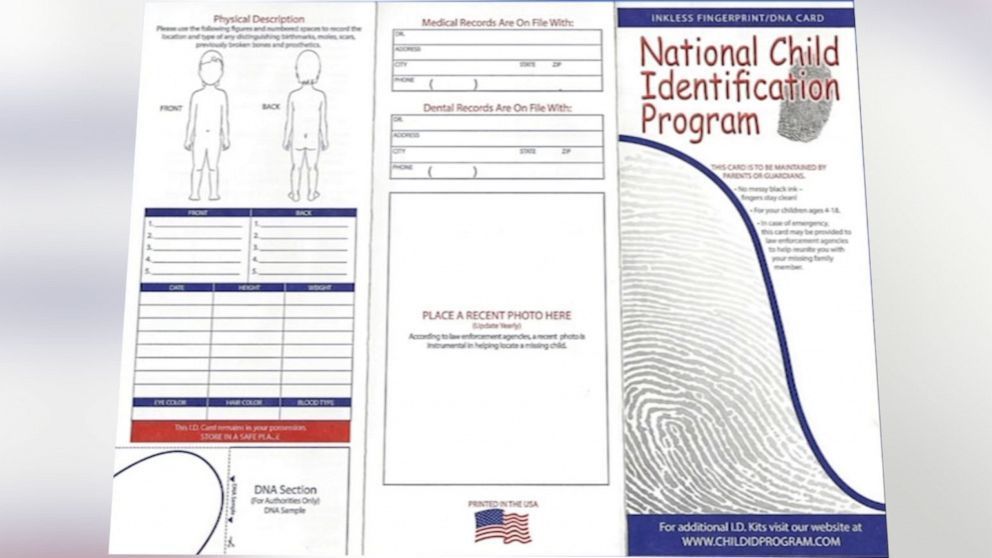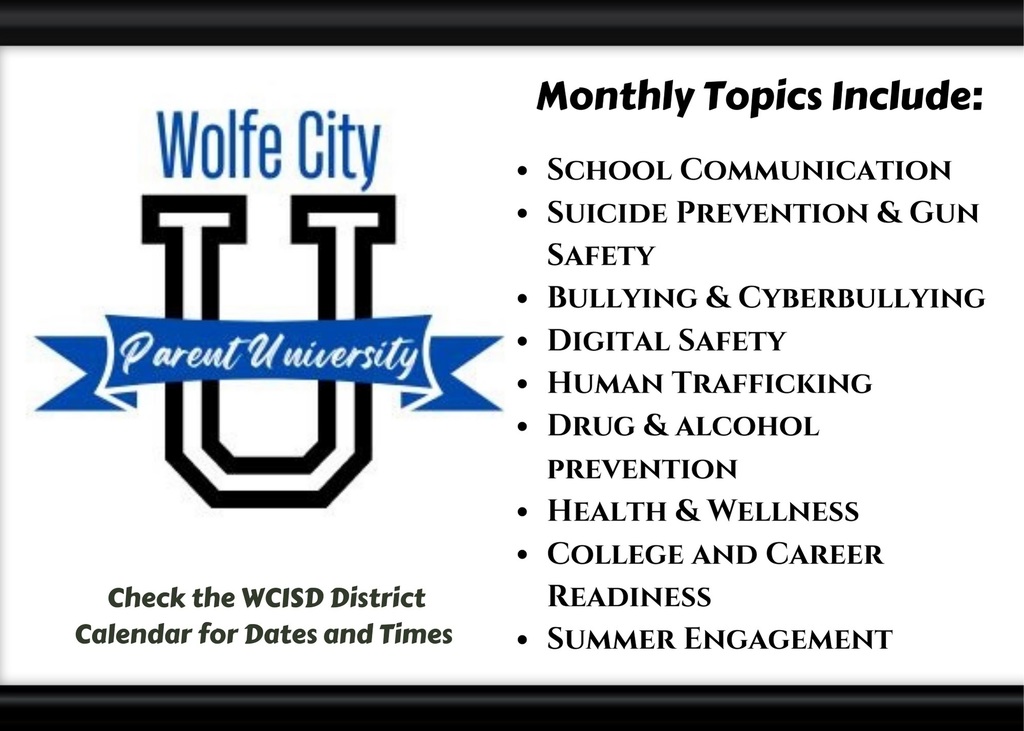 Faculty and staff at the high school enjoyed a Thanksgiving Appreciation Luncheon prepared by Student Council. Happy Thanksgiving!